Analyst Comp Intel Ops
Apply Now
Job ID: R0000126900
job family: Pricing & Promotions
schedule: Full time
Location: Target Corporation India Pvt. Ltd., Bangalore, Karnataka, India, 560045;
PRIMARY FUNCTION
The primary function of the role is to take a lead on overseeing the execution, prioritization, productivity, process, reporting and training of the Competitive Intelligence Operations team. Coach the team on the skills, business context and best methods needed in managing comp intel operation for digital & stores.
PRINCIPAL DUTIES AND RESPONSIBILITIES
Process & Project Management
Lead the day to day operations for the team and provide coaching on daily deliverables by becoming an expert on Comp Intel operations and processes
Establish the operational goals and measurements (i.e. LOS, productivity, data accuracy) for the team. Follow operational hygiene (Project management practices, quality assurance, and time tracker). Create plans and daily routines for the Comp Intel Specialists/Contractors to meet the goals and communicate performance expectations
Lead the operations on gathering and increasing competitive intelligence by identifying comparable matches (exact/similar) in the market for items in our assortment
Ensure we have identified comparable matches in at least one of our competitive data sources for items to be able to actively price them
Ensure quality in competitor data gathered by reviewing and analyzing data through regular audits of competitor matches and remediate issues before sending it downstream
Perform periodic competitive analysis to identify key competitors for price matching to ensure Target is accurately price positioned in the market
Partner with Manager, Comp Intel Ops on product partnership, OKR planning initiatives and team leadership
Be a consultant across teams to provide upstream and downstream context of the business/process
Drive, lead and deliver new tasks and innovation projects flawlessly with 100 % accuracy and timeliness
Solve defined problems of high complexity and streamline/redefine processes using structured techniques or automation. Understand upstream and downstream business unit needs to drive operational excellence.
Conduct financial & business analysis to provide insights and recap key metrics
Team & Partner Management
Evaluate opportunities within the total team through reporting, huddles, and walk around/office hours to identify improvement opportunities in skills, process and partner management. Interact with the Specialists on a daily basis to provide coaching on prioritization, efficiency and accuracy of their day to day work
Drive Team adherence to best practices and standard operating procedures
Come up with a partner interaction model to enable effective collaboration with partners and continuously evolve the same to ensure the Comp Intel Specialists have information needed to efficiently and effectively do their job while enabling timely communication back to key partners. Provide coaching to the team on engagement with partners where required to strengthen the business unit
REPORTING/WORKING RELATIONSHIPS:
Reports to Manager, Comp Intel Ops
Works closely with MPLS/TI Everyday Pricing Teams, Item COE, Comp Intel Product & Engineering teams and TI Opex team
JOB REQUIREMENTS
Graduate : 4 to 5 yrs. experience
Advanced knowledge in MS Office & O365 (Excel, Word, PowerPoint, Forms, Flow, & SharePoint), Basic knowledge in SQL (Select statements, joins etc.) and basic knowledge in Domo
6 Sigma expertise (8 step problem solving & lean principles application)
Excellent communicator – ability to present to large groups of people, manage cross functional projects and    strong organization skills
Data analysis & reporting skills
Ability to develop effective partnerships
Demonstrated ability to work on multiple projects at the same time, simultaneously managing working team and partner relationships
Good to have:
Green Belt Certification
Prior experience in Retail industry
Apply Now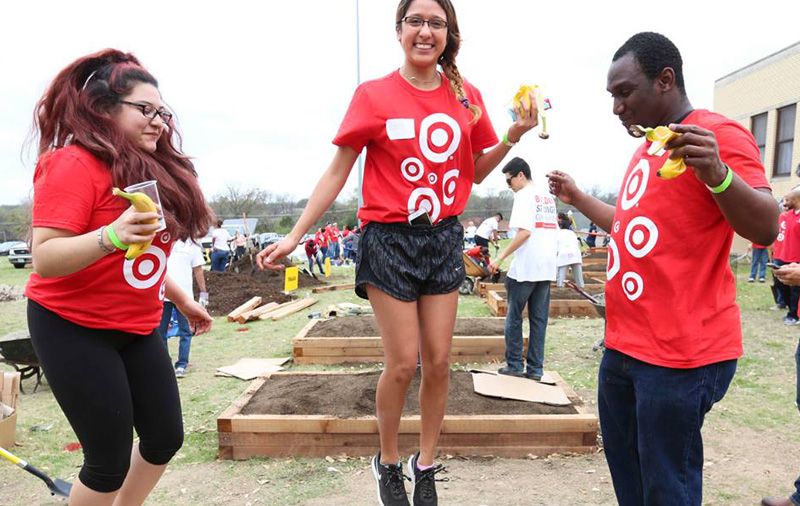 culture
What's it like to work here? We're asked that a lot. Target respects and values the individuality of all team members and guests—and we have lots of fun in all that we do.
experience our culture