Analyst Payroll
Apply Now
Job ID: R0000057656
schedule: Full time
Location: Target Corporation India Pvt. Ltd., Bangalore, Karnataka, India, 560045;
Description:
Pyramid:Finance
Department:Payroll
Analyst is responsible to handle the process with 100% accuracy, meeting the timeliness and ensuring compliance with federal and state laws. Training and developing subject matter expertise of existing and new TM's, and maintaining process documentation in partnership with HQ team. Communication with internal and external partners on key process updates and maintain positive relationship building credibility for the business.
Duties and responsibilities
Ensure internal audit controls are in place for meeting 100% accuracy of the team, draw quality trends to identify the opportunity areas and rectify.
Analyzing Garnishment reports, Work sets letters, Notices and taking proactive steps to identify any issues causing a trend and reporting to partners.
Collaborating with Minneapolis  team in driving volumes during peak and critical times                 
Daily communication with Team on work allocation, work load management to ensure the business timelines are met, along with communicating with partners Via workload status to ensure the critical tasks are handled on time avoiding any impact on Garnishment related queries and data
Well equipped with subject knowledge to process all the critical activities during BCP situation to support the US and India payroll team to ensure TM pay on time.
Equipping existing TM's and training contractors during peak season on high volume driving process and ensure their quality is in control
Taking ownership in handling Garnishment state wise work sets, setups, letters, documentations and reducing the judgments, notices, penalties, hearing notices, overpayments and partnering with other payroll teams
Identifying areas to streamline the process, initiating projects to save time and increase accuracy.
Building subject knowledge amongst TM's and encouraging them to contribute ideas, and help them contribute to process improvements.
Reporting/ working relations
Reports to Manager, Payroll Operation.  Works closely with the Payroll Training and Documentation Team, Payroll Leadership, HR Operations, Internal Communications, Pay & Benefits, HR Operations Center (HROC), HR Field Process Team, and Store and DC Operations
Minimum Requirements
Bachelor degree in Human Resources/ Business/ Accounting is desirable but not essential
End to End knowledge on US payroll and Garnishment
Requires 7+ years of payroll experience with excellent knowledge on all Federal and State Laws
Excellent experience working on Excel, Word and PowerPoint.
Attention to detail, accurate and professional communicator
Demonstrated integrity with respect to confidentiality of employer and employee interests
Commitment to the principles of coaching
flexible with behaviors and actions in different situations
Displays ability to analyses information to drive business decisions
Desired requirements
FPC/CPP certified
Good knowledge working on Workday, Indexing/Imaging, SAP.
Attention to detail, accurate and professional communicator
Apply Now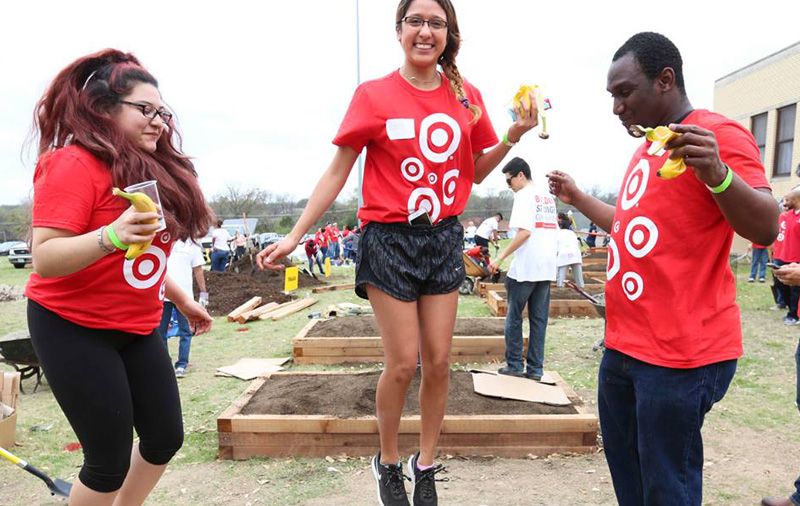 culture
What's it like to work here? We're asked that a lot. Target respects and values the individuality of all team members and guests—and we have lots of fun in all that we do.
experience our culture