Analyst S&OP
Apply Now
Location: Target Corporation India Pvt. Ltd., Bangalore, Karnataka, India, 560045;
job id: R0000196057
job family: Supply Chain Process & Operations
schedule: nullAnalyst S&OP
This position helps establish/streamline policies, procedures and data mining to support best practices in forecasting, reporting, and communications. A team member in this role will navigate a complex data environment and leverage different techniques, such as advanced statistical skills, to identify and introduce new inputs into department forecasting models and/or research business issues to identify potential problems that need to be raised to the S&OP community. This may include the establishment of new data sources as well as deep dive analysis of a specific topic or area of concern.
Principal duties and Responsibilities -
Deliver Demand planning, Forecast numbers on a fixed cadence(Weekly, daily, monthly or half yearly)
Drive automation to allow for faster and more informed decisions, leading to improved KPIs.
Focus on standardization and efficient distribution of forecast reports to support integrated planning framework.
Enable multiple scenarios and simulations for what-if planning and analysis in specific supply chain areas.
Develop exception report(s) for automatic detection of exceptions to plan, as well as processes to address the exceptions within defined SLAs.
Possess Business context to understand data sources and navigate through Organization's technological roadmap.
Utilize data to guide future work, build recommendations, and drive innovation.
Monitor Forecast accuracy and customer service KPI's (Error, Bias and Lag Analysis).
Provide deep dive analysis of red and yellow KPIs and facilitate resolution and action plans for the issues.
Understand End-To-End supply chain network and solve real world problems with regards to Capacity Planning within the network.
Minimum Requirements -
2-3 years of experience in forecasting, inventory management, demand planning and Supply Planning.
SQL, R, Python
Prior experience working in and/or supporting Demand planning, Forecasting, Sales and Operations Planning, Inventory management and Storage capacity planning.
High competency in Microsoft Excel, Microsoft Project, and PowerPoint.
Dashboard tools such as Microsoft Power BI.
Strong communication and interpersonal skills.
Preferred Requirements -
Prior experience working in and/or supporting Forecasting, Sales and Operations Planning, Inventory management and Storage capacity planning.
Familiarity and experience with programming in a few of the following -

Spark, Shell Script, DOMO.

Knowledge of advanced statistics.
Apply Now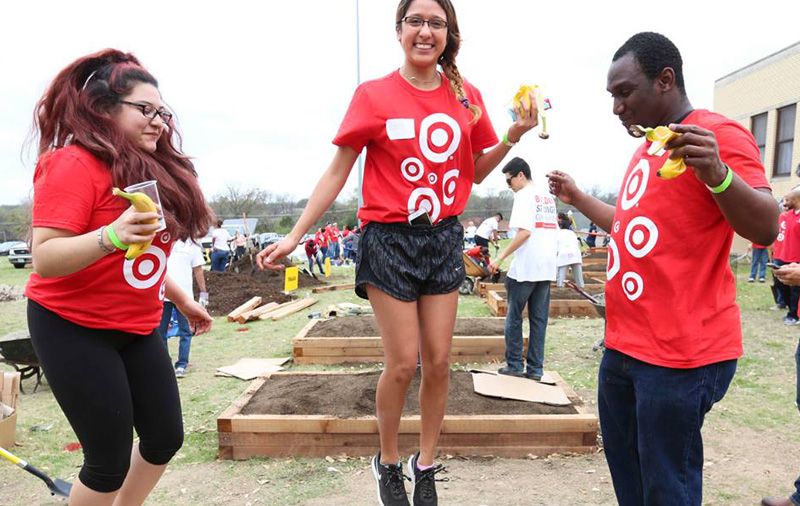 culture
What's it like to work here? We're asked that a lot. Target respects and values the individuality of all team members and guests—and we have lots of fun in all that we do.
experience our culture