Bounce Back Intern - Data Sciences (For Returning Women Only)
Apply Now
Job ID: R0000057298
schedule: Full time
Location: Target Corporation India Pvt. Ltd., Bangalore, Karnataka, India, 560045;
Description:
Presenting a program that provides women candidates, who've taken a career break, an opportunity to gain relevant work experience while being part of collaborative teams - BounceBack. Are you an analytics oriented woman professional on a career break and looking for an opportunity to re-tool your skill-set in the Data Science & Analytics Space? This 16-week comprehensive and application-intensive Internship program is specially designed for you. At the Data Sciences India team in Target Corp., we're solving cutting-edge problems in Retail using a combination of statistical analysis, machine learning, optimization and behavioral economics. A few problems we're trying to solve today are:
"How do I predict a noisy outcome like customer buying behavior (or sales)?"
"What operational signals tell me if a customer is going to churn in 6 months to a year?"
"What is the financial value of making a customer "happy"? What exact initiative made a customer happy and by how much?"
"What will happen to my sales if I reduce the queues in my store by 2 people?"
"How much additional backroom space do I need, and in which stores, to maintain in-stocks during peak sales season?"
"How can I improve workload forecast for stores to optimize payroll?"
"What factors drive unavailability of products in Stores?"
Come, join a dynamic, high-performing & Inclusive team that advices business on making critical decisions with the use of Advanced Analytics and Data Science.
You will have:
1.         3 years of relevant work experience (in Consulting/Analytics domain in the past)
2.         2 years of ongoing break from work
3.         Very strong Math skills and Quantitative Ability
4.         Prior experience working in algorithms and programming (SQL, R/SAS/Python)
5.         Excellent interpersonal skills
6.         Ability to work with large-datasets to glean meaningful insights
7.         Keen to develop business acumen
You will get
1.         A medium that facilitates transition back in to professional career, and relevant work experience
2.         Opportunity to strengthen technical skills, ramp up on newer tools and technology
3.         Gain confidence and ramp up on latest technologies
4.         Get mentorship from Target India leaders
5.         A well-designed exposure to business problems and hands-on experience of problem-solving on those for 12-16 weeks
7.         Opportunity to witness the 2nd largest Big Box retailer in the US in operations
8.         A high pedigree peer and mentor network to collaborate from top Undergrad and Post Grad colleges in India and US
9.         Steep learning curve and access to Industry-leading learning material
10.       Opportunity to convert internship to a full-time role to reignite your career with one of the leading analytics teams industry-wide
Apply Now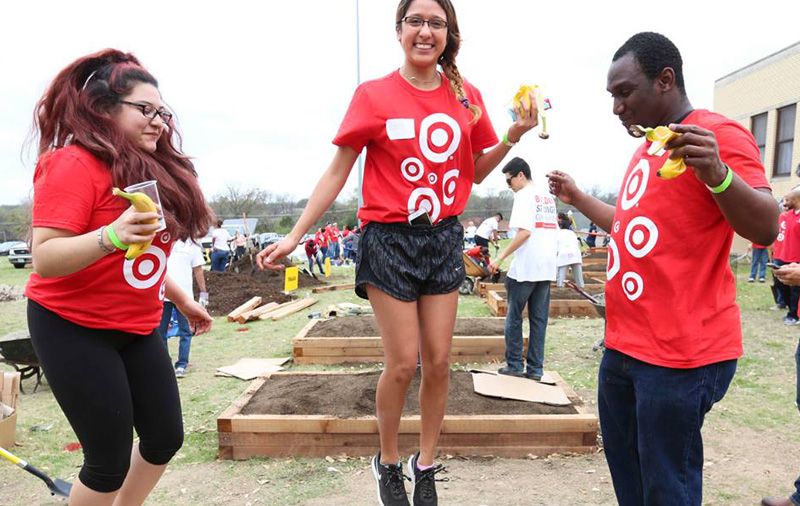 culture
What's it like to work here? We're asked that a lot. Target respects and values the individuality of all team members and guests—and we have lots of fun in all that we do.
experience our culture