Data Scientist-1
Apply Now
Job ID: R0000132635
job family: Data Science
schedule: Full time
Location: Target Corporation India Pvt. Ltd., Bangalore, Karnataka, India, 560045;
Target is an iconic brand, a Fortune 50 company and one of America's leading retailers.
Behind one of the world's best-loved brands is a uniquely capable and brilliant team of data scientists, engineers and
analysts. The Target Data Science & Analytics team creates the tools and data products to sustainably educate and enable
our business partners to make great data-based decisions. We help develop the technology that personalizes the guest
experience, from product recommendations to relevant ad content. We are also the source of the data and analytics behind
Target's Internet of Things (IOT) applications, fraud detection, Supply Chain optimization and demand forecasting. We play
a key role in identifying the test-and-measure or A/B test opportunities that continuously help Target improve the guest
experience, whether they love to shop in stores or at Target.com.
A role with Data Science and Analytics (DSA) means being a part of the team that works closely with the business and identifies problems / opportunities for improved decision-making through better data analysis. This covers the whole gamut from simple descriptive analysis to more complex predictive and prescriptive analytics, using advanced modeling and
machine learning techniques primarily using open source technologies and big data platforms. The emphasis is on actionable insights, which is possible through a combination of technical skills and business understanding.
As Data Scientist, DSA you will work closely with business/product teams and understand their priorities/roadmap. Based on this understanding, you are expected to build automated and algorithmic-driven solution that will drive the right decisions for the business. You will also answer ad-hoc questions from your business users by conducting quick analysis on relevant data, identify trends and correlations, and form hypotheses to explain the observations. Some of these will lead to bigger analytical projects of
increasing complexity, where you will work initially as a part of a bigger team, but also work independently as you gain more
experience. Finally, you are expected to always adhere to project schedule and technical rigor as well as requirements for
documentation, code versioning, etc.
Core responsibilities are described within this job description. Job duties may change at any time due to business needs.
Qualifications:
Bachelors/Masters equivalent in any Quantitative disciplines (Science, Technology, Engineering, Mathematics)
1+ years of relevant experience
Strong analytical thinking skills. Ability to creatively solve business problems, innovating new approaches where required.
Working knowledge in Python/R, SQL, Hadoop/Hive. Additional knowledge of Spark, Scala, Java desired but not mandatory
Understanding of foundational mathematics and statistical concepts
Conceptual understanding of analytical techniques like Linear Regression, Logistic Regression, Time-series models, Classification Techniques, etc
Domain knowledge of Supply chain preferred
Strong written and verbal communication skills to explain complex analytical methodologies to clients regardless of the client's technical expertise
Strong team player with ability to collaborate effectively across geographies/ time zones
Level:
4
Apply Now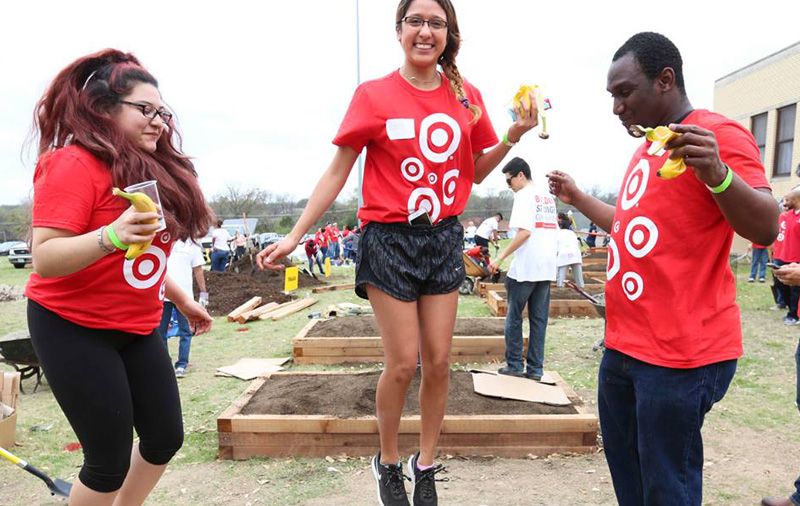 culture
What's it like to work here? We're asked that a lot. Target respects and values the individuality of all team members and guests—and we have lots of fun in all that we do.
experience our culture