Designer TP-2
Apply Now
Location: Target Corporation India Pvt. Ltd., Bangalore, Karnataka, India, 560045;
job id: R0000243746
job family: Space Planning & Design
schedule: Full time
Primary Function:
·        Will be responsible to maintain and develop multiple Store Planning drawing files & documents through all the Design phases of a Remodel program.
·        Will collaborate with business partners across the board to ensure that drawings/layouts/documents, follow Target guidelines & standards, are processed and champions the deliverables with desired quality within agreed timeframe.
·        Takes on a Subject Matter Expert [SME] responsibility. Captains 2or3 work efforts or special projects while working on multiple projects.
·        Takes on complex projects, quality assurance, guidelines updates.
Principal Duties & Responsibilities:
·        With general direction, produces and documents Design Development, Procurement and Installation files.
·        Coordinates documents with partners in Minneapolis for remodel stores in a timely manner.
·        Updates store plan files per directed changes. Develops and maintains accurate, high quality store plan files utilizing Microstation CAD programs. Records updates in HAL/Change Manager/other trackers as required.
·        Self manages assigned projects through implementation; self QAs and maintains preferred quality & timelines on all outgoing deliverables.
·        Adheres to guidelines, Store Design drawing & quality standards, delivers the project in agreed time frame.
·        Leads conference calls pertinent to job responsibilities.
·        Creates and maintains accurate data on all projects; Develops and maintains orderly and complete files for all projects.
·        Leads multiple projects independently.
·        Strong ability to lead and provide design direction to individuals.
·        Works closely with their team on their self-development and updates the status of Goal Plan during one-on-one meetings.
·        Effectively provides contextual trainings and coaching to planners through mentoring and formal training.
·        Under general direction is able to captain, drive and deliver multiple low/medium complexity projects, in a timely manner with high quality, which includes managing implementation, QA and timely delivery of the projects.
·        Strong understanding of company's strategic direction; Strong ability to communicate and advocate company's strategic direction.
·        Demonstrates ability to positively influence others.
Job Requirements [minimum]:
·        Degree in Architecture with 4-7 years of relevant work experience.
·        Excellent planning, design, presentation and project management & problem solving skills in 3-4 programs.
·        Excellent ability to self-manage multiple project workload.
·        Excellent analytical skills in relation to total store space allocation & planning.
·        Ability to positively mentor other planners through design solutions and project management.
·        Ability to positively influence others and build consensus with large groups; strong interpersonal and communication skills; ability to work well with others and contribute to a positive environment.
·        Highly motivated and committed to the development of high-quality work and personal productivity; excellent ability to coordinate multiple projects, develop and implement schedules and priorities workload, desire to work in a fast-paced, challenging and constantly changing environment.
·        Working knowledge of MS Office, Auto CAD/Microstation.
·        Fluency in spoken and written English; competency with the Imperial Measurement System.
·        Able to travel internationally.
Job Requirements [desirable]:
Experience as Process Lead.
US construction or building knowledge.
Retail store planning and design experience.
Microstation CAD experience.
Apply Now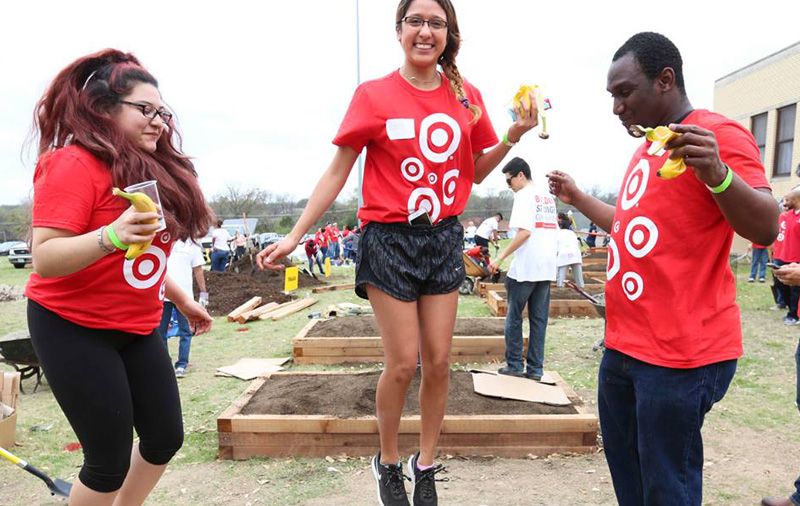 culture
What's it like to work here? We're asked that a lot. Target respects and values the individuality of all team members and guests—and we have lots of fun in all that we do.
experience our culture