Director Data Analytics
Apply Now
Location: Target Corporation India Pvt. Ltd., Bangalore, Karnataka, India, 560045;
job id: R0000275961
job family: Business Intelligence Reporting & Analytics
schedule: Full time
About Target®
Expect the Best. At Target, we have a vision: to become the best – the best culture and brand, the best place for growth and the company with the best reputation. We offer an inclusive, collaborative and energetic work environment that rewards those who perform. We deliver engaging, innovative and on-trend experiences for our team members and our guests. We invest in our team members' futures by developing leaders and providing a breadth of opportunities for professional development. It takes the best to become the best, and we are committed to building a team that does the right thing for our guests, shareholders, team members and communities.
Minneapolis-based Target Corporation serves guests at stores nationwide and at Target.com. Target is committed to providing a fun and convenient shopping experience with access to unique and highly differentiated products at affordable prices. Since 1946, the corporation has given 5 percent of its income through community grants and programs like Take Charge of Education®.
About This Opportunity
Behind one of the world's best loved brands is a uniquely capable and brilliant team of data scientists, engineers and analysts. The Target Data & Analytics team creates the tools and data products to sustainably educate and enable our business partners to make great data-based decisions at Target. We help develop the technology that personalizes the guest experience, from product recommendations to relevant ad content. We're also the source of the data and analytics behind Target's Internet of Things (iOT) applications, fraud detection, Supply Chain optimization and demand forecasting. We play a key role in identifying the test-and-measure or A/B test opportunities that continuously help Target improve the guest experience, whether they love to shop in stores or at Target.com.
Be a part of a team working to advance the use of data, insights, and analytics at Target by leading our efforts to develop a world-class analytic team.  This role will work directly with the Merchandising Operations team in the U.S. to create and advance our key product and analytic priorities for Merchandising.  This includes leading a team that is committed to driving Target's growth while modeling ongoing skill development, collaboration, and product thinking to meet the wide range of analytic specification across our portfolio. 
Use your skills, experience and talents to be a part of groundbreaking thinking and visionary goals. 
As a Director of Data Analytics, you can expect to…
Lead efforts to advance the product insights toolkit used across Merchandising including space, owned brand, pricing/promo and a specific near-term focus on guest intelligence

Lead a team that models agile principles and has strong cross-team development to enable flexibility and agility to address priority shifts and needs

Partner with the business leaders to develop a strong understanding of the core Merchandising personas, the data/analytic needs, the pain points, long and short-term needs to drive decisions.

Serve as a key leader of our core prioritization process and approach

across the entire data eco-system

Influence data science approaches for analytics, testing & measurement, algorithmic decision making as well as product ownership.
Serve as a champion of data-driven decisions committed to advancing Target's capabilities in Merchandising.
Lead vendor support function and collaborate with key vendor support partners in US. 
Coach, build and develop a world-class team of highly motivated, curious, thought leaders that can serve as a talent pipeline for the total organization, modeling D&I and empathy for your users
Requirements
12+ years of relevant experience in Data Analytics/Engineering/Sciences
Experience building and/or leading development of technical solutions leveraging Hadoop

Comprehensive understanding of end to end data architecture & design principles

Experience working on Target's Analytical Platform Architecture will be a huge plus

Excellent stakeholder management skills spanning Senior LT to Business Analysts

Ability to forge strong partnerships with data eco system team like Data Sciences, Product, Data Engineering, Target Tech

Strong analytical skills including model development, hypothesis design and testing, and the ability to teach analytical concepts to others
Experience leading projects involving complex data sciences requirements, a variety of business stakeholders, and a team of analytics professionals with a variety of skills
SQL, Python, spark/pyspark, visualization packages, and adapting to emerging technologies
Understand the Product model and ability to work and lead an Agile team
Experience with Category Management and Omni-Channel retail experience preferred.
Excellent leadership, analytical, decision-making and communication skills
Ability to synthesize and clearly communicate highly complex findings to focus on critical issues and actionable opportunities
Develop a strong diverse team that raises the bar for Target
The successful candidate should have achieved results like…
Led through a large scale data transformation including Operating model, resource staregy, stakeholder change management

Has clearly influenced large organizations to adopt analytical decision making
Worked with a global team to improve delivery and model inclusion
Led through organizational change with resiliency and perseverance
Drove a data curious culture within a team and their stakeholders
Apply Now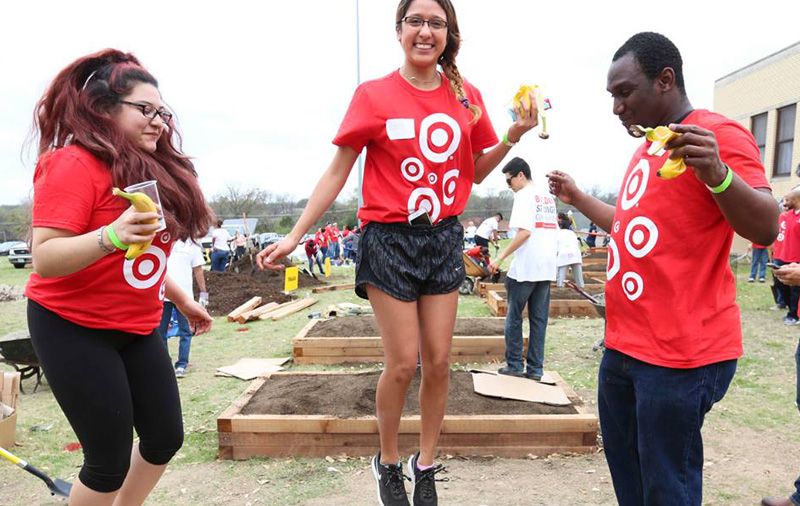 culture
What's it like to work here? We're asked that a lot. Target respects and values the individuality of all team members and guests—and we have lots of fun in all that we do.
experience our culture