Director Data Sciences
Apply Now
Location: Target Corporation India Pvt. Ltd., Bangalore, Karnataka, India, 560045;
job id: R0000216974
job family: Data Science
schedule: Full time
JD for Space and Presentation - Director Data Sciences (L7)
As a Fortune 50 company with more than 350,000 team members worldwide, Target is an iconic brand and one of America's leading retailers.​
Working at Target means the opportunity to help all families discover the joy of everyday life. Caring for our communities is woven into who we are, and we invest in the places we collectively live, work and play. We prioritize relationships, fuel and develop talent by creating growth opportunities, and succeed as one Target team. At our core, our purpose is ingrained in who we are, what we value, and how we work. It's how we care, grow, and win together.  

Behind one of the world's best loved brands is a uniquely capable and brilliant team of data scientists, engineers and analysts. The Target Data & Analytics team creates the tools and data products to sustainably educate and enable our business partners to make great data-based decisions at Target. We help develop the technology that personalizes the guest experience, from product recommendations to relevant ad content. We're also the source of the data and analytics behind Target's Internet of Things (IOT) applications, fraud detection, Supply Chain optimization and demand forecasting. We play a key role in identifying the test-and-measure or A/B test opportunities that continuously help Target improve the guest experience, whether they love to shop in stores or at Target.com.
A role with Target Data Science & Engineering means the chance to help develop and manage state of the art predictive algorithms that use data at scale to automate and optimize decisions at scale. Whether you join our Statistics, Optimization or Machine Learning teams, you'll be challenged to harness Target's impressive data breadth to build the algorithms that power solutions our partners in in Marketing, Supply Chain Optimization, Network Security and Personalization rely on.  
As a Director Data Science, you will be responsible for leading data science products that support the business priorities of the Merchandising function. Examples of such high impact data products include the optimization of Space, Product-flow, as well as Shelf-placement of items in ALL of 1900+ Target stores. You will lead the build and deployment of the solution that helps to identify the optimal space, store layout, and shelf-placement of items for each product category needs to be provided, in order to maximise sales and profitability. You will also lead data products around Competitor Intelligence that will use NLP and ML-techniques to help inform the optimal pricing strategies for a large assortment of Target items. Deployment of these data products will leverage the full power of the mathematical / computational architecture we have developed and deployed in an MLOps framework. This leadership role is responsible for providing work direction to bright data scientists and help develop a highly diverse and engaged team with a focus on continuous upskilling and learning. This role will also have the opportunity to work directly with senior leaders and partners in the business teams to influence and drive the data science roadmap for Merchandising business at Target.

Core responsibilities are described within this job description. Job duties may change at any time due to business needs.

About you:
• M.S. or Ph.D. in math, advanced statistics, physics, bio statistics, bio science, operations research or computer science
• Strong academic credentials in Mathematics - well-trained in Math foundations (specifically in Probability Theory, Real Analysis, and Linear Algebra)
• 10+ years of experience deploying algorithms in a production environment with atleast 4+ years of developing highly performing data science teams
• Deep understanding of the Merchandising business processes would be an added advantage
• Must have strong written and oral communication skills, and the ability to debate proposed ideas from both a business perspective and from a mathematical perspective.
• Proven ability in working and influencing the data roadmap of various business teams and stakeholders
• Strong negotiation skills
Apply Now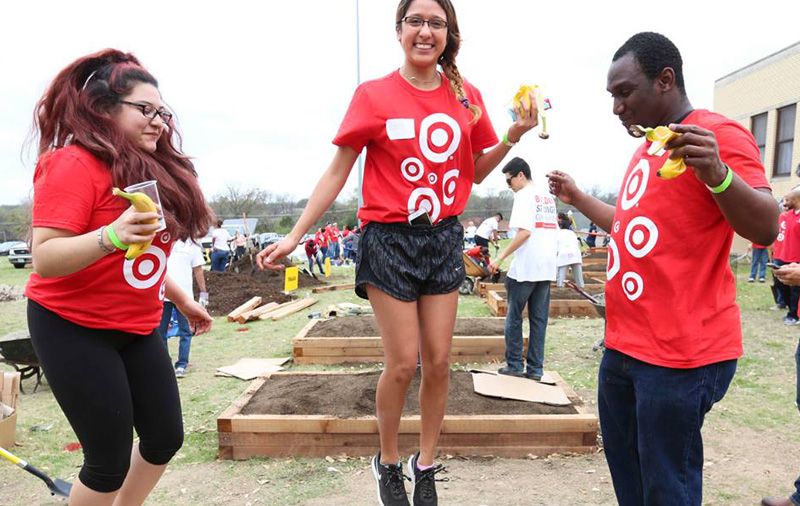 culture
What's it like to work here? We're asked that a lot. Target respects and values the individuality of all team members and guests—and we have lots of fun in all that we do.
experience our culture