Director Guest Service Center
Apply Now
Location: Target Corporation India Pvt. Ltd., Bangalore, Karnataka, India, 560045;
job id: R0000270736
job family: Service Center - Internal/External
schedule: Full time
Director Target.com (TCOM) Guest Services
About us: Target is an iconic brand, a Fortune 50 company and one of America's leading retailers.
The Financial and Retail Services (FRS) Financial and Retail Services (FRS) strengthens guest loyalty, sales and profitability by providing exceptional enterprise services and payment solutions.
Service Centers: FRS service centers are the voice of guest to Target – responsible for servicing over 100 million contacts a year!  At FRS we cultivate loyalty and great experience through exceptional service and support. We pride ourselves in infusing every interaction with that signature Target service that guests and team members alike have come to expect. Target.com Guest Services (TGS), supports all guest queries, issues, reviews and comments related to digital orders, merchant initiatives and related experiences.
As a Director Target.com Guest Services, you will provide operational and strategic leadership to service center leaders and team members. You will build and maintain a world class guest servicing team that delivers great experience to our guests, while operating in a dynamic and fast-paced environment. You will develop and implement strong operational strategy to create efficiency and deliver strong operational and expense results. You will share service insights and collaborate with key business partners across Target to improve guest experience, reduce guest pain points related to digital orders, site experience, availability, delivery, pricing, etc.
This position could have responsibility for leading a global team – with service in multiple locations, remote agents and on and offshore teams by leveraging partnerships with vendor management and support teams.  Core responsibilities are described within this Job Description. Job duties may change at any time due to business needs.
PRINCIPLE DUTIES AND RESPONSIBILITIES:
Business operations:
Leads an internal team of 6 to 9 Sr.Manager or Managers and 100+ team members servicing guest contacts. Responsible for resource strategy, development of org structure and staffing models that fits the growth plan and needs of Target.com. Responsible for guest service operating strategy including but not limited to level one support, executive escalations, guest reviews, mobile service, marketplace, across various service channels but not limited to chat, phone and email. Responsible for assisting with development of annual expense budgets and monthly budget forecasts.  Actively lead efforts to manage expenses to budget. Ensures that all service and quality goals are consistently met through strong operational routines, trainings and process improvements, while balancing expense guidelines. Facilitates effective and efficient use of technology to support service center needs and growth. Build strong internal partnerships with FRS Training, Communication, Forecasting, Workforce management, Technology operations and Product teams to enable service center success. Maintain regulatory and internal compliance
Enterprise Strategy
  Drives initiatives that promote and drive deeper guest relationships.   Build strong enterprise partnerships across Digital, Guest experience, Enterprise Insights, Store Ops, Marketing, Supply Chain, Finance, Tech, Distribution, Merchant teams to create impactful   solutions and strategies to elevate guest service and experience, business, team and financial  performance. Partners with Global Vendor Operations (GVO) to lead outsourced work, identify and drive the global resource strategy, and strong service performance.
Team:
Models and develops strong team culture anchored on Target's purpose and culture. Build and maintain an inclusive and connected work environment for a high performing team that thrives on Guest centricity and innovation. Engage, develop and retain talent through effective talent management practices to be a world class guest service team.
REPORTING/WORKING RELATIONSHIPS:
Reports to Senior Director, FRS at TII. Interfaces with FRS and Team Member and Retail Services leadership teams.  Relationships are with Sr. Leaders and teams in Target.com, Finance, Tech, Registry, Store Ops, Merchant Organization, Human Resources, offshore vendor partners, and other internal/external partners as needed. 
MINIMUM REQUIREMENTS:
Bachelor's degree or more in any discipline.
10 to 15 years for total experience with atleast 8 years of leadership experience in leading large teams, managing multiple processes and strategic initiatives in Retail, Ecommerce and/or Financial Service Centers. 
Superior Communication, customer service and relationship building skills.
Openness to flex schedules to meet the demands across time zones (24/7/365).
Demonstrated track record of producing significant business results & driving transformational initiatives.
Demonstrated strategic & critical thinking skills.
Networked in the Customer Service/CX industry discipline.
Strong analytical and reporting skills.
Ability to inspire and influence large teams and stake holders.
Demonstrated project management skills
Openness to work in rotational shifts across 24/7
DESIRED REQUIREMENTS:
MBA
Has experience of leading/supporting technology transformation projects in service environment.
Experience in global resourcing.
Apply Now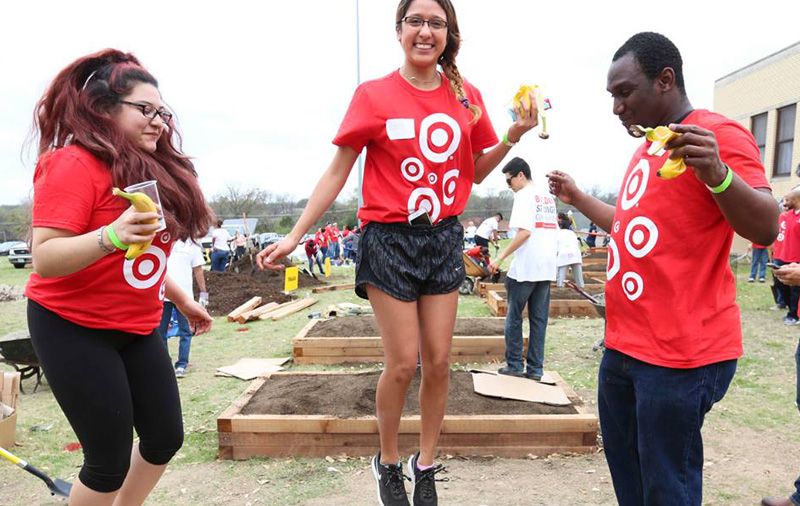 culture
What's it like to work here? We're asked that a lot. Target respects and values the individuality of all team members and guests—and we have lots of fun in all that we do.
experience our culture