Engineer TP
Apply Now
Location: Target Corporation India Pvt. Ltd., Bangalore, Karnataka, India, 560045;
job id: R0000257319
job family: Building Operations Engineering
schedule: Full time
PRIMARY FUNCTION:
The Engineer works under the supervision of Sr. Engineer/Sr. Manager to support, learn
building engineering system design and store design team programs including design
of facilities and remodel efforts, sustainability programs, innovation, and existing
facilities support.
PRINCIPAL DUTIES & RESPONSBLITIES

Apply engineering principles in projects or processes related to building
engineered systems.

Contributes to the research and application of initial design, retrofit or effective
operation of building systems in any of Target's properties.

Supports the completion of engineering studies by providing technical input.

Applies Target's project management tools in support of Construction and
Operations.

Utilizes and continues to develop modeling and analytical skills related to
building system design.

Learns the life cycle of Target's buildings by interacting with Store Planning,
Architecture, Engineering, Construction and Operations departments.

Support Mpls teams to prepare documentation for special projects.
INTERPERSONAL SKILLS:
•
Ability to work well with a wide variety of people and opinions and to effectively
find common ground with differing points of view to achieve success.
•
Ability to listen actively and effectively summarize others comments to ensure
understanding.
•
Ability to tailor communication style to subject matter and audience.
•
Ability to proactively share relevant updates related to progress of work.
LEADERSHIP SKILLS:
•
Ability to accept responsibility for one's own actions and to demonstrate a high
level of consistency between words and actions.
•
Ability to seek creative solutions and overcome obstacles in order to provide
optimized engineering solutions.
•
Ability to work effectively with little oversight, and work quickly to accomplish
results.
•
Ability to follow defined best practices and methods while seeking clarification of
processes to ensure quality of work."
DESIRED QUALIFICATIONS AND EXPERIENCE
•
Bachelor's Degree in Engineering from recognized university
(Mechanical
Engineering).
•
3 to 7
years related experience in Engineering/Construction/project execution
Consultant engineering firm, contractor, or a manufacturer of building
engineered systems
•
Exposure of using BIM 360, Autodesk Revit, MicroStation, Bluebeam, Google
sketch up, Adobe and Design software.

Entry Knowledge in design and operation of commercial building engineered
systems.

Familiar with engineering CAD software.

Ability to work with engineering software programs and project management
software.
Apply Now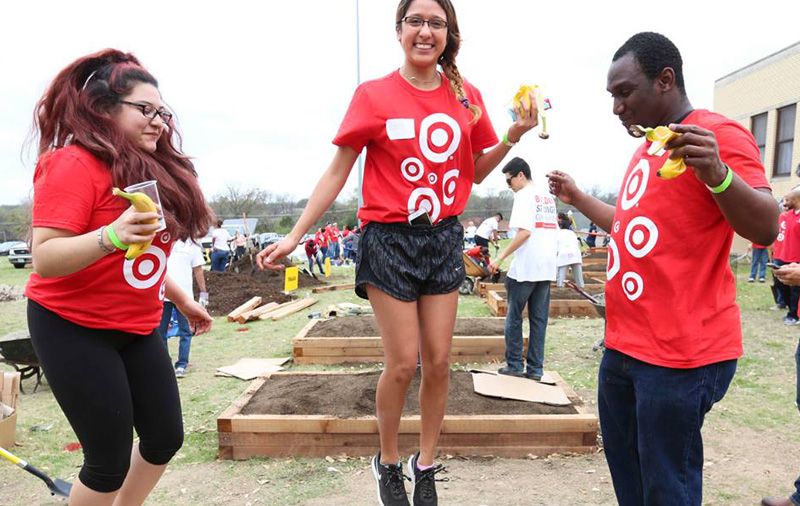 culture
What's it like to work here? We're asked that a lot. Target respects and values the individuality of all team members and guests—and we have lots of fun in all that we do.
experience our culture