Item data analyst
Apply Now
Location: Tower 02, Manyata Embassy Business Park, Bangalore, India, 540065;
job id: R0000295710
job family: Product Content Management
schedule: Full time
JOIN THE EVOLUTION OF RETAIL – AS AN ITEM DATA ANALYST
Similar Industry Titles and Key Words: Data Analyst, Process Lead, Business Process Specialist, Product Data Analyst, Catalog Analyst, Business Analyst
Use your skills, experience and talents to continue building an industry leading Item Center of Excellence.  As the Item Data Analyst, you'll take the lead for: 
Overseeing the prioritization, productivity, process, interaction model, reporting and training of the item data teams. Coach the IDS team on the skills and partnership development needed in managing item setup while providing input to the Item Data Manager on staffing of the Item data specialists. Maintain a focus on both operational and guest facing data improvements to drive enterprise excellence in these areas. Responsible for taking a leadership role in Item COE projects or initiatives.    
Key Responsibilities
Process, Project & Data Management
Lead the operational strategy for the team and provide coaching on day to day activities of the team. Become an expert on Item Set Up role and processes. 
Establish the operational goals and measurements (i.e. LOS, productivity, data quality) for the team. Create plans and daily routines for the Item Data Specialists to meet the goals and communicate performance expectations. 
Generate reporting and analytics of the team's item setup progress for readiness of Items for Order & Launch against the Item CoE goals and measurements. 
Drive continuous improvement for operational and data quality excellence aspects of the team. Understand upstream and downstream business unit needs, Time & Action charts and key information needed from the business to drive operational excellence.
Understanding the impact and needs of item data accuracy to the downstream systems impacting Guest experience. Partner with the Data Quality specialist in driving data quality best practices by providing level 2 support in Blitz sessions 
Partner with Item Data Manager on Product Data Planning initiatives and team leadership. Work with the Item Data Manager to create a culture that focuses on the guest and enterprise needs.
Identify and lead key improvement projects for Item COE. Utilize knowledge gained on the job to identify key areas of improvement that are needed to drive operational and data quality excellence.
Team & Partner Management
Evaluate opportunities within the total team through reporting, huddles, and walk around/office hours to identify improvement opportunities in skills, process and partner management.  Interact with the Data Specialists on a daily basis to provide coaching on prioritization, efficiency and accuracy of their day to day work. 
Drive Team adherence to best practices and Standard Operating procedures. 
Continuously evolve key partner interaction model to ensure the Item Data Specialists have information needed to efficiently and effectively do their job while enabling timely communication back to key partners.  Provide coaching to IDS team on engagement with partners where required to strengthen the business unit and vendor interactions
MINIMUM REQUIREMENTS

Education Expectations: 3 year degree or equivalent
Job Related Experience: A minimum of 4 years' experience
Specific Experience: 
Data analysis & reporting skills
Demonstrated expertise in an area of Merchandise Planning/Operations, Buying, Digital Operations, Project Management & Content Management
Ability to work with and coordinate cross-functional efforts 
Analytical and critical thinking skills
Exceptional communication and organizational skills
Ability to develop effective partnerships 
Demonstrated ability to work on multiple projects at the same time, simultaneously managing working team and partner relationships 
Champion One Team attitude
DESIRED REQUIREMENTS

Experience with Item attribution, Item tools & systems, master data
Possesses operational and technical aptitude and ability to interface with technical teams
Apply Now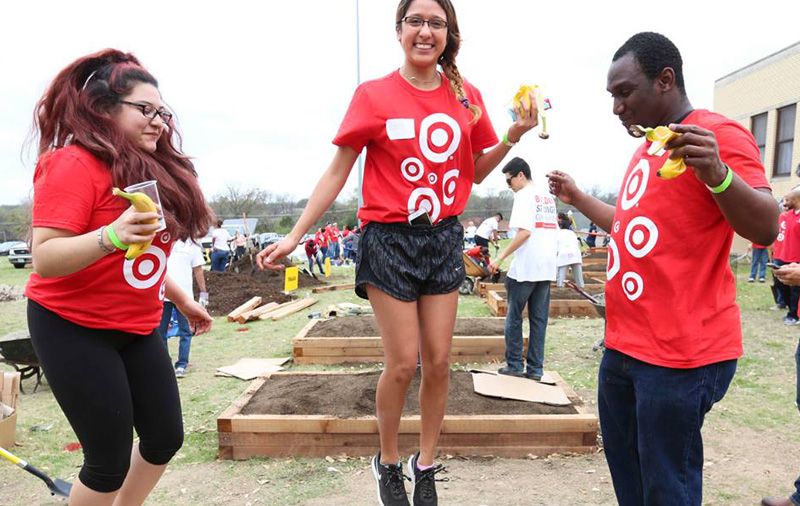 culture
What's it like to work here? We're asked that a lot. Target respects and values the individuality of all team members and guests—and we have lots of fun in all that we do.
experience our culture