Item Data Quality Analyst
Apply Now
Job ID: R0000041972
Date posted: 09/06/2019
schedule: Full time
Location: Target Corporation India Pvt. Ltd., Bangalore, Karnataka, India, 560045;
Description:
Use your skills, experience and talents to continue building an industry leading Item Center of Excellence.  As the Item Data Quality Analyst (IDQA), you will lead the Data Quality (DQ) strategy for the IDS teams within the Item COE. The IDQA will create and analyze DQ performance metrics and drive teams to take action on DQ priorities affecting the enterprise.
The IDQA is responsible for providing leadership in special projects aimed at solving chronic item data quality problems by way of identifying roadblocks, system changes, process improvements, and best methods.
Key Responsibilities:
Data quality excellence for Item CoE. Create, monitor and analyze DQ performance metrics by IDS and partner teams within their respective divisions. Measure data completeness, accuracy, timeliness, and relevancy through-out the enterprise.
Develop Enterprise DQ strategies by identifying the most impactful data quality areas to focus on, set prioritization within these areas, and partner with cross functional teams to understand business or guest impact. Lead the Data Quality weekly action meetings and provide guidance to the Target India IDA's on priorities for the week.
Metadata Rule Governance. Define, Create, and Maintain Data Quality rules to address the DQ business and guest facing needs within Data Quality System. Establish criteria for Global Data Quality System rules and enforce to ensure the rules are consistent and sustainable. Manage the Rule Governance process on behalf of the Item COE. Challenge partners when Rule Governance best methods are not being followed. Review existing Data Quality System rules and analyze data results to ensure that rules are still viable and pulling intended results.
Partner with Minneapolis DQ Team. Represent TI Item CoE DQ and build strong partnership with Minneapolis DQ team. Understand priorities and represent TI issues to help set priorities within the DQ team.
Partner with product teams. Develop, Document, and Maintain Data Governance and Data quality Best Methods within numerous applications such as Data Quality System, PIM, and Launchpad. Partner with Product teams on testing of new UI requirements and technology enhancements within Data Quality System. Identify opportunities with new requirements and strategize with product team on how to correct before implementation. Identify item issues preventing maintenance or desired guest facing experience and partner with Product teams to quickly correct issues that benefit the larger COE.
PDP Data Quality Liaison – work with TI IDM's and MPLS IDQA's. Gather feedback, share updates and help identify potential areas of opportunity.
Reporting - Work to standardize reporting methodology and definitions. Be an expert in DOMO and able to train and troubleshoot when needed. Direct contributor to monthly governance dashboard and recap email.
Valor - Act as a POC to provide updates, engagement with the product team, working with MBS and sharing updates with the TI leaders and team.
MINIMUM REQUIREMENTS

Education Expectations: 3 year degree or equivalent
Job Related Experience: A minimum of 4 years' experience
Specific Experience: 
Exposure to Data Quality methodologies.
Data analysis & reporting skills
Demonstrated expertise in an area of Merchandise Planning/Operations, Buying, Digital Operations, Project Management & Content Management
Ability to work with and coordinate cross-functional efforts
Analytical and critical thinking skills
Exceptional communication and organizational skills
Ability to develop effective partnerships
Demonstrated ability to work on multiple projects at the same time, simultaneously managing working team and partner relationships 
Champion One Team attitude
DESIRED REQUIREMENTS

Experience with Item attribution, Item tools & systems, master data
Possesses operational and technical aptitude and ability to interface with technical teams
Apply Now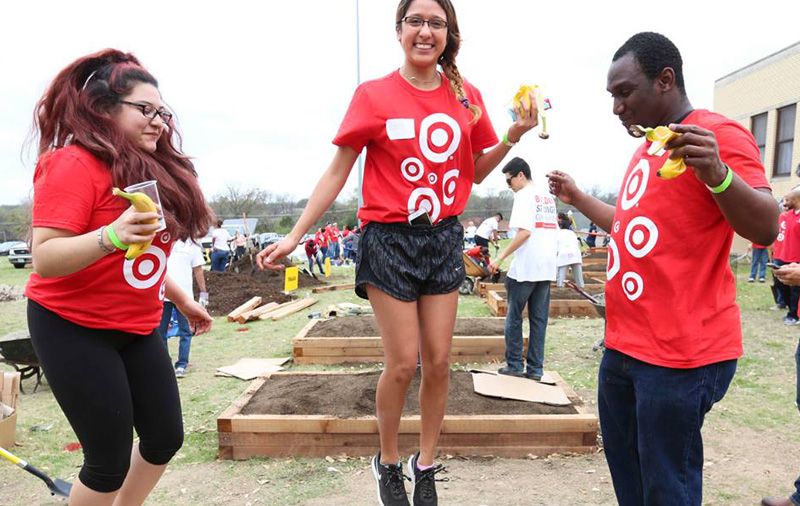 culture
What's it like to work here? We're asked that a lot. Target respects and values the individuality of all team members and guests—and we have lots of fun in all that we do.
experience our culture