Lead D&I Specialist
Apply Now
Job ID: R0000120660
job family: Diversity & Inclusion
schedule: Full time
Location: Target Corporation India Pvt. Ltd., Bangalore, Karnataka, India, 560045;
PRINCIPAL DUTIES AND RESPONSIBILITIES
Budget Management
Track all expenses related to D&I/CSR, deliver with respect to process steps, timelines, and documentation required.
Provide appropriate information to ensure budget tracking.
Coordinate with relevant partners to ensure that adequate support is provided to clients and pre-determined SLAs are met.
ISP & Finance Process Management
Administer on all ISP and Finance processes (non training related) for all existing and new D&I/CSR vendors. Assist in conducting quarterly update meetings with ISP / Finance SPOC to ensure that all invoices, POs, shopping carts, VRM applications are raised on a timely manner.
Filing and maintaining records as appropriate and partnering to update relevant process documents
Facilitating work for D&I communication
Coordinating with Communications team and Marketing team to ensure that the right D&I stories and communication is being shared for internal /external purposes.
Be the liaison for these partners to share relevant progress made / stories to be shared for all D&I programs at Target in India. Example Ignite, Udaan, Ignite+, etc
D&I Employee Resource Groups
Manage and facilitation of all network related events and activities (WBCi, Pride+ / Abilities Network, and all future networks).
Assisting the council / network leaders in managing events, partnering with different teams to build awareness of network work, collecting feedback, and facilitating best practices sharing within the network.
Pyramid level D&I work
Assisting the D&I captains in D&I related events and activities, partnering with different teams to build awareness of D&I work happening at a site level, collecting feedback, and facilitating best practices sharing within the different pyramid networks.
Knowledge Management
Maintain all content and manage all knowledge sharing for D&I/CSR. Manage content for all D&I/CSR projects and long term initiatives on Target share point.
Update decks, dashboard, documents and one drive sites. Has overall responsibility for any TM facing D&I content.
Logistics and Partnership to support D&I initiatives
Support all D&I initiatives from a logistics standpoint and ensure smooth partnership for all D&I events.
Logistic supports for internal events and events facilitated by external D&I vendor.
OTHER REQUIREMENTS
Graduate degree with a minimum of 4-5 years of experience
Strong communication, interpersonal and problem solving skills with an eye for detail
Strong collaboration skills to partner with broad cross-functional teams; proven abilities to execute multiple tasks simultaneously with quality results
Is willing to perform varying duties depending on the shifting needs of the company, the strategy, and the work.
Flexibility, resiliency and nimbleness; comfortable working in "grey areas"
High levels of initiative and self-motivation
Strong skills in the Microsoft Office suite.- word, excel, power point and SharePoint tools
Apply Now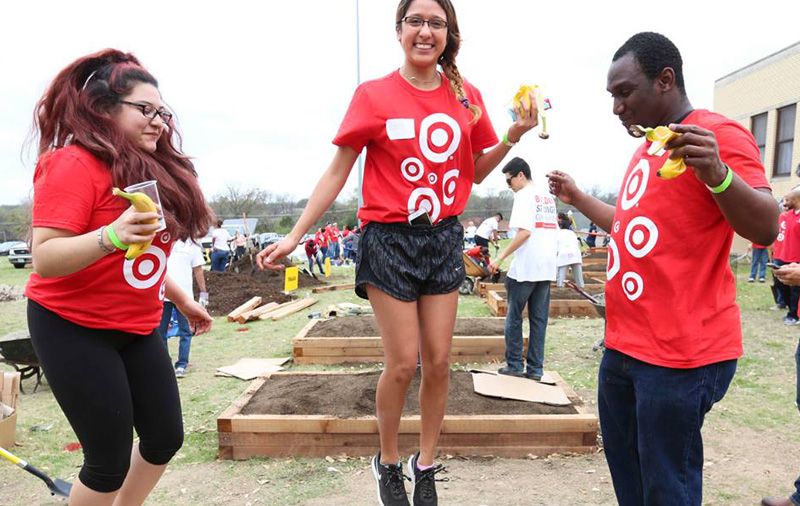 culture
What's it like to work here? We're asked that a lot. Target respects and values the individuality of all team members and guests—and we have lots of fun in all that we do.
experience our culture