Lead Product Owner CI-ShopRight
Apply Now
Location: Target Corporation India Pvt. Ltd., Bangalore, Karnataka, India, 560045;
job id: R0000214172
job family: Technology Product Management
schedule: Full time
A Product owner role with the Pricing & Promotion Center of Excellence (COE) means you're on a mission with merchants to develop the enterprise-­wide pricing and promotion strategies. Your work will impact millions of dollars in the form of everyday retail prices, promotional strategy and effectiveness, clearance management and competitive pricing. Here, you'll be a key business consultant to merchants and develop relationships with buyers, senior buyers and leaders. Your strong partnership with Marketing will bring offers to life for guests, and you'll also work closely with Store Operations, Finance and other key support areas.
The Competitive Intelligence lead product owner is responsible for building a new product capability that will provide insights into our competitors positioning with respect to pricing and promotions, assortment and much more that is crucial for influencing our enterprise strategy. The ideal candidate would be the one who is able to put forth a vision for this capability by interfacing frequently with business stakeholders, understand the customer's pain points by doing customer & competitive research. This role requires the candidate to have a good understanding of technology and enterprise product building journey, be comfortable with high level of ambiguity, work with a small team initially to build and test hypothesis and slowly scale up all this while ensuring our system stability and system integrity for efficient execution of our business strategy. This role will be very visible across Target as it will require the product owner to work closely with partners across many parts of our organization. The product owner must be highly organized with an ability to connect strategic plans to the product strategy and break down the work into achievable outcomes while managing many cross-functional partnerships. This will require a mix of business acumen, analytical experience and operational experience coupled with solid technical experience, and expertise in Product Management
Specifics:
Understand & delve deep into current product (ShopRight) that shops our competitors for right products through shop-service providers and generates the best recommendation to keep our addressable assortments price competitive.
Improve Quality of competitive signals: Begin first by clearly consuming the recommendations by the shop-service provider for the shop list & improvise the signals long-term using various ML/ NLP/ Algorithmic techniques to impact: Accuracy, Completeness and Time bound relevancy of data
Generate the price recommendations by mapping at scale to the right target product & locations
Design product strategy to scale omni-channel vision (Stores & Digital) for the Competitive Intelligence product
Use framework to solve complex problems in Assortment white spaces (gaps) & other business areas of Target as relevant over next 2-3 years
PRINCIPAL DUTIES AND RESPONSIBILITIES
Drafts key Product Strategies and Objectives and Key Results (OKRs) for the product(s).
Create and maintain a Product Charter and Product Vision for your product
Define KPIs and ensure all critical metrics are actively measured
Lead, manage and collaborate with cross-functional teams, business partners and stakeholder management for the product(s)
Lead dual track agile to balance both Delivery and Discovery activities within your team
Assess value, develop cases, and prioritize stories, epics and themes to ensure work focuses on those with maximum value that are aligned with product strategy
Ensure stories and/or Epics clearly communicate the customer and stakeholder needs to the development partners.
Foster a sense of urgency in to achieve goals and leverage resources to overcome unexpected obstacles
Inspires others to achieve challenging goals and high standards of performance while committing to the organization's direction
Possess a fundamental understanding of end-to-end customer experience integration and dependencies.
Accountable for created product(s), working in the product model and communicating with business partners
Stays current on industry knowledge, business context and customer personas related to this product
Provides competitive analysis, monitoring, Market, SWOT and Gap Analysis to key stakeholders
Demonstrated passion and fluency for the technical and data aspects of your business
Lead and manage cross-geography SCRUM teams, including engineers, ensuring the teams are aligned around similar goals and objectives
Encourages the open exchange of information and viewpoints
REQUIREMENTS
4 years engineering degree and overall 8+ years of professional work experience, with 3-6 years of relevant enterprise product management experience
MBA is preferred but not mandatory if the candidate has right business and financial acumen
Experience defining/influencing product strategy from scratch with implementation success in previous roles is a must
Experience with technology and ability to facilitate communication between business and technology teams
Experience working in an agile environment (e.g. user stories, iterative development) with clear ability to define right metrics for product growth
Experience with data driven products & working knowledge of models in Machine Learning, NLP is a plus
Strong communication & interpersonal skills to lead & influence cross-geography global teams
Previous Pricing/Promotions experience a plus
Apply Now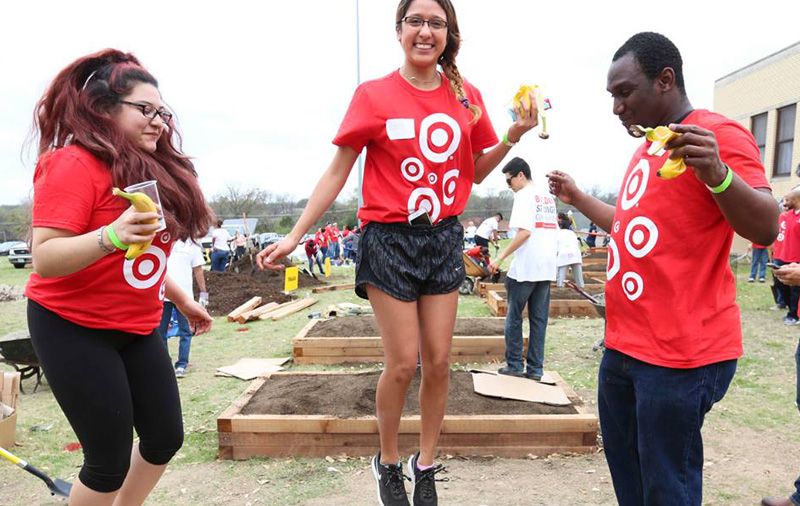 culture
What's it like to work here? We're asked that a lot. Target respects and values the individuality of all team members and guests—and we have lots of fun in all that we do.
experience our culture