Lead Search Specialist-2
Apply Now
Location: Target Corporation India Pvt. Ltd., Bangalore, Karnataka, India, 560045;
job id: R0000193593
job family: Business Process & Operations
schedule: Full time
The Human Intelligence team (aka Human-in-the-Loop) is a non-technical team that provides manual judgments on health and accuracy of existing/new predictions of Machine Learning models/algorithms on Target.com to increase product findability, enable simpler and easier navigation and alignment to guest intent and operational related tasks. Here, you'll contribute to the end-to-end feedback and health of Models of all Machine Learning and Artificial Intelligence which are part of Target Algorithm Portfolio while ensuring data quality improvements and measurements are established in collaboration with the Item Center of Excellence team. You'll also analyze digital content, provide enterprise-wide project management, strategically influence the development of new technology and engage with a diverse set of cross-functional partners such as Product Owners and Data Science/Engineers from throughout the enterprise on the successful execution of new Product deployment into production.
As a Lead Search Specialist you will play a key role in delivering manual meticulous decision making in evaluating Target.com Search Relevance ML Models and overall Target Algorithm Portfolio to avoid bias, ensure consistency and accuracy, improve efficiency, and provide transparency.
PRINCIPAL DUTIES AND RESPONSIBILITIES
Delivers optimum quality of audit for Model predictions manually in view of Guest mindset and language. Understands capability of various Item data attribution, item level content, traffic optimization, site taxonomy and attribution management, navigation, facets, sort, internal search optimization. Provides manual decisions which are utilized for executing tests, collecting & analyzing sample data, identifying trends and insights which can streamline the health of Models for optimum outcome, and also enable unbiased Machine Learning. Collaborates with different Product and Data Science teams for driving projects. Defines and sets a Quality benchmark for distinct process rules in evaluating each ML Algorithm. Vendor Management - Manages third party Vendor allocation and Quality for high volume/ongoing projects as per Contractual Agreement norms. Cross Functional Team Initiatives – Collaborates with cross functional teams to identify business solutions for problem areas.  Onboarding and Mentorship - Onboard new hires on the Team and mentor team members in improving Quality of their judgements. Organizes and prioritizes workload in order to meet assigned level of service. Aides in developing best methods and identifying process improvements and efficiencies.
Job duties may change at any time due to business needs.
About you:
Bachelor's Degree from Arts, Psychology or Literature background or 2+ years of equivalent work experience
Strong verbal and written communication skills
Business acumen with an entrepreneurial, Guest focused mindset
Excellent organizational skills and ability to prioritize
High level of initiative and organization, with the ability to manage ambiguity, risk, uncertainty and changing directions
Naturally curious; enjoys researching root issues
Ability to build and leverage strong cross-functional relationships
Ability to multi-task with a high sense of urgency and initiative
Detail oriented Strong interpersonal skills
Hands-on experience on Excel and Outlook
Apply Now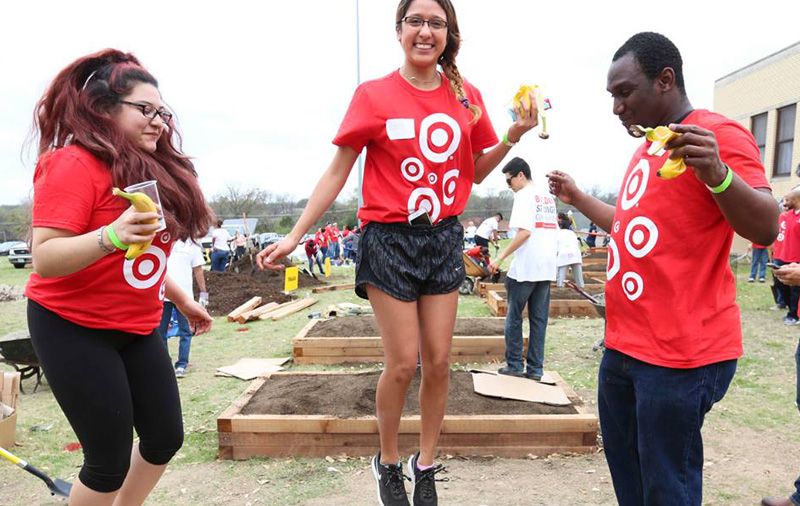 culture
What's it like to work here? We're asked that a lot. Target respects and values the individuality of all team members and guests—and we have lots of fun in all that we do.
experience our culture