Lead Specialist Assets Protection Operations
Apply Now
Location: Target Corporation India Pvt. Ltd., Bangalore, Karnataka, India, 560045;
job id: R0000271293
job family: Security & Loss Prevention
schedule: Full time
Target Assets Protection- National Investigations Center (NIC)
One of the world's leading and most recognized brands requires an industry-leading Asset Protection team who ensures the safety and security of our teams, guests, stores, DCs and merchandise. We use preventive techniques to maintain a comfortable, safe and secure environment, whether within our stores, our headquarters or our distribution centers. Here you'll help promote a culture of mindfulness around safety and security while preventing and responding to incidents that fall within our many areas of expertise.
Use your skills, experience, and talents to be a part of this exciting team. As a Lead Specialist in Assets Protection Operation team, you will support and help the team achieve business goals by
Strong knowledge of UFT and Selenium Hands on experience in UFT (Object Identification, Object Repository, Data Tables).
Strong Knowledge on SQL, Data tables, Data Visualization, Greenfield and Smart Sheet reporting/analytics.
Strong experience in VB Scripting and Java.
Ability to generate insight from observational data to interpret various metrics.
Strong collaboration skills with groups of diverse thought.
Lead training and Onboarding for Team Members.
Ability to work independently to improve, test and deliver insights metrics, reports and analysis through various technical approaches.
Perform Audits and deliver process performance coaching for Team Members.
Serve as a subject matter expert in the process and identify automation opportunities.
Exposure on functional Test automation & hybrid, Keyword-driven, Data-driven automation frame works.
Working knowledge on Agile Methodology.
Understand and document our risks associated with the automations to ensure Target is managing and mitigating risk where appropriate.
Demonstrating a high level of engagement at work by closely interacting with PRA, business and Internal teams.
Drives Efficiency in Store Operations/HQ area through continuous process improvement.
Governance and Control for all the automation tools and applications.
Owns all applicable documentation related to associated applications for access governance.
 Develop strong understanding of Store Operations Systems, interfaces and processes.
Surface risks and interdependencies within projects or system changes and work with manager to identify and implement plausible solutions or contingency plans
Independent task and project ownership as well as strong collaboration with the field and headquarters teams to accomplish key business goals.

About You

Bachelor's Degree or Bachelors in Engineering

2-3 years' experience in retail, Software development or technology operations

Strong technical aptitude

Strong collaboration skills with groups of diverse thought, Demonstrated experience with internal/external theft and fraud investigations
Ability to influence partners across the enterprise to meet business goals and initiatives

Superior presentation and interpersonal skills 

Functions as an effective member of a team by modeling teamwork and team effectiveness

Working knowledge on Java

Ability to learn new skills and technologies

Effectively organizes and executes a demanding workload

Understands the implication work assignments have on one portion of a project 
Advanced cognitive skills, including problem analysis, decision making ability, financial and quantitative analysis
Demonstrated experience working independently and making tough decisions to solve problems
Apply Now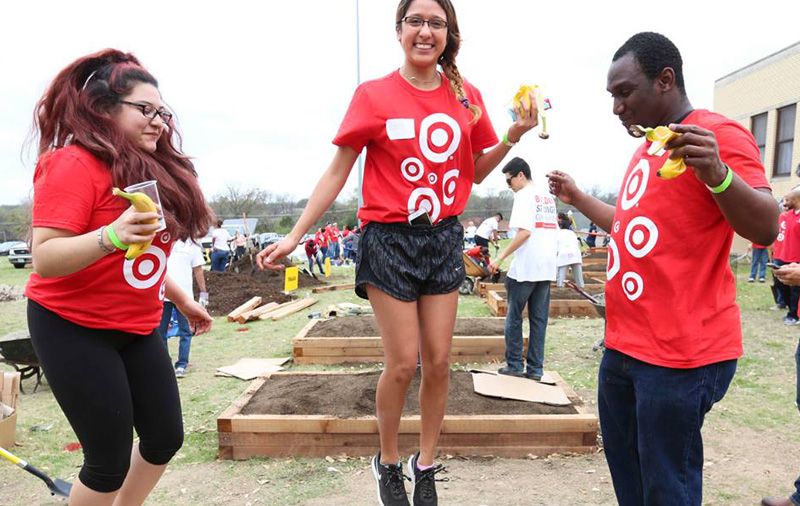 culture
What's it like to work here? We're asked that a lot. Target respects and values the individuality of all team members and guests—and we have lots of fun in all that we do.
experience our culture