Lead Specialist ISOC
Apply Now
Job ID: R0000079968
job family: Security & Loss Prevention
schedule: Full time
Location: Target Corporation India Pvt. Ltd., Bangalore, Karnataka, India, 560045;
Description:
PRIMARY FUNCTION:
The Corporate Command Center Asia (C3A) Lead Specialist is responsible for implementation of daily operations of the security center to ensure a safe and secure work environment for Target in India by responding to all incidents that are impactful or potentially impactful team members and Business Operations. The C3A Lead specialist will support security initiatives through methods of prevention, detection, analysis and response. This position is responsible for using best practices for communicating information surrounding incidents to both Target India and partner teams as appropriate.
Leverages Security Risk Management (SRM) to collect and convert raw information into finished solutions.
Works with cross functional partners and teams to understand risk trends and provide relevant insights and safeguard Target's team members, business and operations.
PRINCIPAL DUTIES AND RESPONSIBILITES
Information Collection and Management: The C3A Lead Specialist uses multiple internal and external resources to gather and manage information and intelligence about events that can potentially impact Target India and its team members. Act as part of an efficient, effective network of people to rapidly collect and disseminate information whenever needed, such as local threat events and actions to reduce an immediate, security threat.
Monitoring and Surveillance: A critical focus, the C3A Lead specialist will be responsible for certainly managing the security and safety for multiple locations and team members. This includes, managing security apparatus including CCTV systems for multiple locations, leading significant activities such as cameras layout and mapping. CCTV and alarm monitoring, creating/managing the CCTV functionality checking and reporting.
Access Control: Manage and lead access control for multiple locations including access reconciliation and granting of access, revoking of access along with managing contract team member access reconciliation. A key ingredient if thin role will also include ensuring that all access control policies and procedures are well implemented and adhered to.
Alarm Monitoring: Will lead the monitoring alarms across multiple locations along with taking timely action on critical alarms as per best practices. This includes, but no unlimited alarms for CCTV, door alarms, fire safety, evacuations, duress alarms, building temperature alarms, transport panic alarms, natural disasters etc. This includes ensuring a security check of restricted accesses and managing the daily alarm reports.
Transport Security- Monitoring and Emergency Responses: Will be responsible for leading efforts on providing safe and secured transportation in collaboration with multiple external and internal partners. A key focus for Target, this includes timely action on any panic alarm for cabs, ability to any emergency during transportation, creating transport panic alarm reports, collating the GPS status as well as ensuring airport travelers escort support for women business travelers.
Serviceability of Security Equipment: The C3A Lead Specialist ensures smooth functioning of all critical equipment by identifying and driving resolution of systems (both software and hardware) when malfunction occurs. This includes serviceability of all safety equipment including door alarms, CCTV cameras), C3A applications, fire alarms systems and all other C3A equipment, Partnering with the facility security team to identify if the doors, readers and other security equipment that are not working properly and work with external vendors to have the same rectified.
Crisis Management:

The C3A Lead Specialist

is responsible for monitoring and the responding

 to an active threat to a business, such as protests, civil unrest and fire etc. They identify risks, prepare contingency and recovery plans, and manage resources during the crisis.
REPORTING/WORKING RELATIONSHIPS:
This position will report directly to the C3A Senior Manager.
JOB REQUIREMENTS
Minimum Requirements:
Bachelor's Degree in any stream or equivalent.
4 Years' experience in security, crisis management.
Computer knowledge (word, Excel and PowerPoint).
Excellent verbal and written communication skills.
Strong analytical and problem solving skills.
Self-Motivated and able to work with little or no direct supervision.
Strong decision making ability during both security, crisis and non-crisis situations.
Able to work with highly confidential information.
Able to work and communicate effectively with all levels of leadership.
Flexible schedule, willing to work shifts during non-business hours (this includes Saturday, Sunday and public holiday).
DESIRED REQUIREMENTS:
Preferred Security and crisis communication/management experience.
Apply Now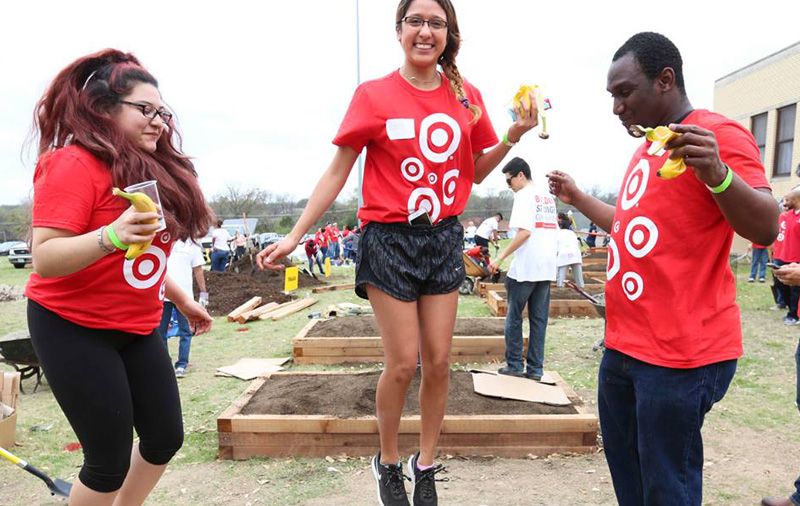 culture
What's it like to work here? We're asked that a lot. Target respects and values the individuality of all team members and guests—and we have lots of fun in all that we do.
experience our culture