Lead Specialist Payroll
Apply Now
Job ID: R0000071084
job family: Payroll
schedule: Full time
Location: Target Corporation India Pvt. Ltd., Bangalore, Karnataka, India, 560045;
Description:
Lead specialist  is responsible to process the various components of Tax deductions, setups & Adjustments, Monthly/Quarterly/Annual tax filings, Tax queries, W2Cs, W4 and Tax reports ensuring compliance with Federal and State tax requirements
Duties and responsibilities
Responsible for all US payroll tax activities, including compliance with local, state, and federal regulations and filing local, state, and federal payroll tax returns.
Responsible for US Payroll tax audits, balancing, determining and correcting out-of-balance conditions.
Responsible for handling requests from employees and regulatory agencies, researching the laws and regulations regarding taxes and payroll withholding procedures.
Responsible to assist in quarter-end and year-end processing, all quarterly and annual employment tax returns including Forms 941,940, state filing, Forms W-2,
Responsible to administer multi state payroll tax data on payroll processing system; multi state tax compliance, reconciliation and penalty resolution.
Responsible of US Payroll Tax filing and Amendment in timely and accurate manner
Responsible of process tax adjustment, employee correction and W2C.
Handling Payroll tax deductions, setups & Adjustments with 100% Accuracy
Working on reports, notices, Indexing , letters related to Payroll Tax
Posting changes in pay tax codes, status and miscellaneous changes
Build subject matter expertise in partnership with analyst and provide support in handling projects.
Communication:
Communication with partners as per business requirement and to ensure the team is updated on all process changes, also on system issues and adhering to escalation path in troubleshooting to get the issue resolved.
Innovation:
Generate ideas to streamline the process, which can save time and increase efficiency and encourage TM's by providing process expertise in generating value added ideas.
Reporting/ working relations
Reporting to Manager and working closely with SME and flexible in working on different areas of payroll line example Tax, Garnishment, Pay run processing and Banking
Minimum Requirements
Bachelor's Degree with 3-4 years of professional experience
Exposure to US Payroll Tax reporting including compliance with all Federal, State and local payroll tax laws.
Exposure the annual preparation and delivery of Form W-2s, Tax Amendment.
Exposure to US payroll Quarter and Yearend task
Exposure to ADP Master Tax would be preferred 
Desired requirements
2+ years of payroll experience & exposure to US Tax reporting including compliance with all Federal, State and local payroll tax laws
Excellent written and communication skills
Experience working on MS Excel
Attention to detail, accurate and professional communicator
Apply Now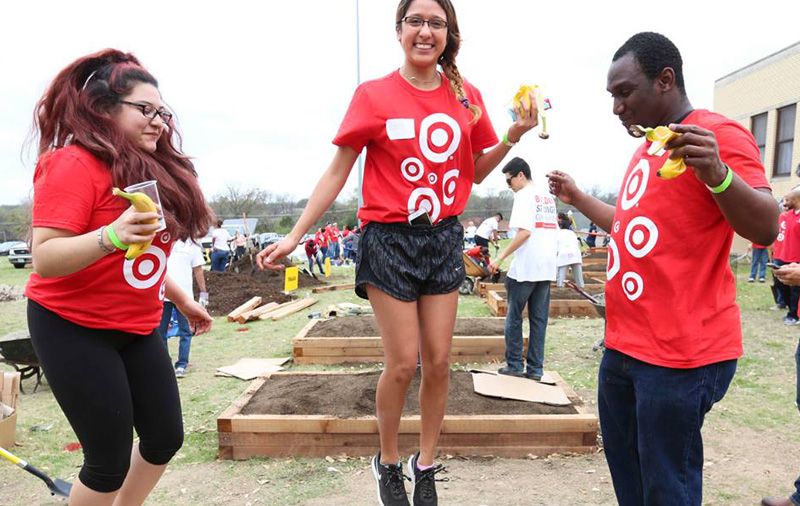 culture
What's it like to work here? We're asked that a lot. Target respects and values the individuality of all team members and guests—and we have lots of fun in all that we do.
experience our culture