Lead Specialist Payroll
Apply Now
Job ID: R0000091026
job family: Payroll
schedule: Full time
Location: Target Corporation India Pvt. Ltd., Bangalore, Karnataka, India, 560045;
Description:
Lead specialist  is responsible to process the various components of involuntary payroll Garnishment deductions, setups such as Student loan, Bankruptcy, Child support etc, Lien levy notices, reports and ensuring compliance with Federal and State Payroll requirements also build subject matter expertise in partnership with analyst and provide support in handling projects
Duties and responsibilities
Handling Payroll involuntary deductions and setups with 100% Accuracy
Working on reports, notices, Indexing , letters related to Garnishment
Build subject matter expertise in partnership with analyst and provide support in handling projects
Ensure all process trainings have been attended, queries raised and clarified to execute smooth flow of process.
Supporting the Analyst on reports relating to Pay run and Garnishment deductions
Indexing court documents, Setup involuntary deductions, send term letters, answering status letters from court
Ensure awareness of all policies and compliance relating to US payroll and apply during the execution of daily work
Flexibility in handling different process and managing workload during system downtime and year end timelines
Communicate within payroll teams as per business requirements
Answering email queries from store HR on payroll related queries and Garnishment adjustments as requested
Researching, analyzing and taking necessary action on the pay run, Garnishment and  payroll reports
Completion of Ad hoc projects supporting the partners.
Communication:
Communication with partners as per business requirement and to ensure the team is updated on all process changes, also on system issues and adhering to escalation path in troubleshooting to get the issue resolved.
Innovation:
Generate ideas to streamline the process, which can save time, increase efficiency, and encourage TM's by providing process expertise in generating value added ideas.
Reporting/ working relations
Reporting to Manager and working closely with SME and flexible in working on different areas of payroll line example Tax, Garnishment, Pay run processing and Banking
Minimum Requirements
Bachelor degree in Human Resources/ Business/ Accounting is desirable but not essential
Excellent written and communication skills
FPC certified preferred.
Desired requirements
Requires 2+ years of payroll experience
Experience working on MS Excel
Attention to detail, accurate and professional communicator
Apply Now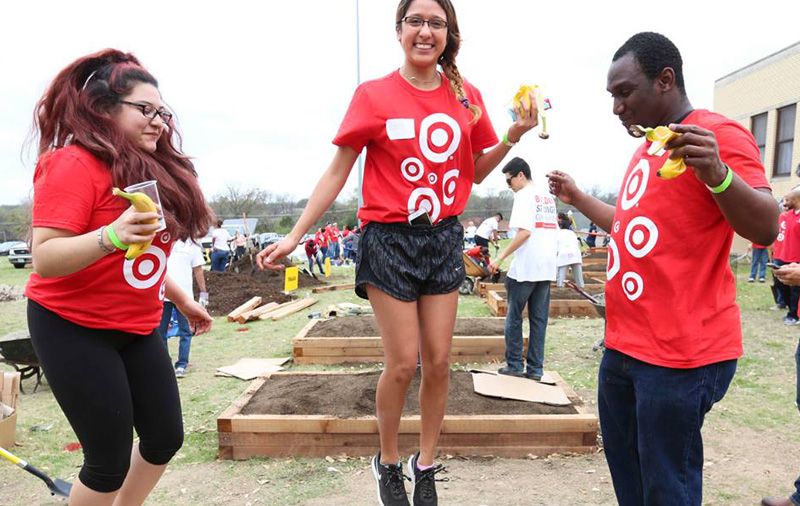 culture
What's it like to work here? We're asked that a lot. Target respects and values the individuality of all team members and guests—and we have lots of fun in all that we do.
experience our culture