Lead Specialist Store Design-2
Apply Now
Location: Embassy Manyata Business Park, Bengaluru, Karnataka, India, 560045;
job id: R0000171932
job family: Space Planning & Design
schedule: Full time
PRIMARY FUNCTION:
Lead Specialist Store Design is a technical and process owner within the architectural team. Support the preparation of design documentation for Target's major Store Design/Architecture programs, including: New and Remodel Stores, Flexible Formats, Special Projects, as well as the development of Prototype and Program Design Criteria content. 
Works closely with Architecture Design team, developing design documentation (including Architectural documentation, 3D & BIM models, & renderings).Facilitates coordination with architecture and engineering consultants on selected projects. Supports the development of design criteria, project collaboration tools and protocols, project file-management and other reference documentation.
PRINCIPAL DUTIES AND RESPONSIBILITIES
Apply Architectural principles in projects or processes related to building codes and standards
Utilizes and continues to develop Revit modeling and analytical skills related to building system design.
Assist in Research of products or systems for incorporation into Target's prototype designs and specifications.
Collaborates with A/E/Store planning to resolve project specific design issues
Supports MPLS teams in the implementation of cyclical replacement programs related to building systems.
Develop and executes discipline specific special project work.
REPORTING/WORKING RELATIONSHIPS:
Reports to Sr. Manager and above
Technical Skills:
Proficient in the design and knowledgeable in the operation of Retail/commercial building Architecture.
Possess well developed knowledge of Retail /commercial building design and construction processes.
Ability to use CAD/Revit software in the development of models and construction documents.
Ability to effectively work with discipline specific Architecture software programs and project management applications.
Practical knowledge of the design and application of discipline specific products.
Actively involved in influencing industry and developing technical skills through participation in technical societies.
Familiar with Retail and merchandising strategies and the impact of these strategies on design execution.
Interpersonal Skills:
Ability to communicate across varying resources without compromising the integrity of the message.
Ability to negotiate effectively to achieve agreements that all parties can support.
Ability to work well with team members regardless of level or technical background.
Ability to synthesize complex information from a variety of sources and use that information to make informed decisions.
Ability to approach problems with curiosity and open-mindedness and take appropriate partners to achieve solutions.
Ability and desire to seek out technical training opportunities to increase skills.

Leadership Skills:
Ability to model and inspire high levels of integrity and demonstrate conformity between words and actions.
Ability to provide accurate and timely feedback to others to aid in their development.
Ability to look past symptoms of the problem to determine the underlying causes and to mitigate those causes.
Ability to make timely decisions that serve the best interests of the department and Target without necessarily having complete information.
Leads others to follow through on commitments, difficult actions, and initiatives by fostering a sense of urgency.
Ability to identify and communicate potential improvements to designs and processes"
DESIRED QUALIFICATIONS AND EXPERIENCE
Bachelor's degree in Architecture from recognized university.
0-3 years of experience with a consultant Architects firm, contractor, or Retail Architectural background.
Exposure of using BIM 360, Autodesk Revit, MicroStation, Bluebeam, Google sketch up, Adobe and Design software.
Familiar with engineering CAD software.
Apply Now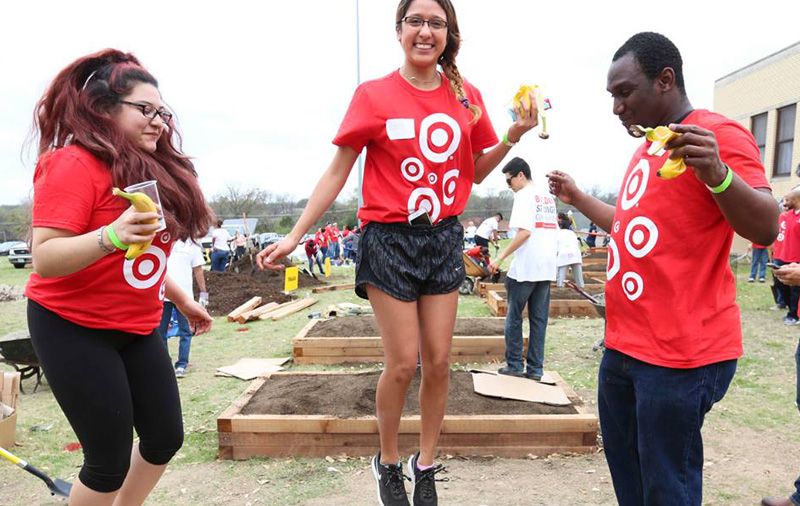 culture
What's it like to work here? We're asked that a lot. Target respects and values the individuality of all team members and guests—and we have lots of fun in all that we do.
experience our culture