Lead Specialist WFM-2
Apply Now
Location: Target Corporation India Pvt. Ltd., Bangalore, Karnataka, India, 560045;
job id: R0000265645
job family: Guest & Team Member Contact Centers
schedule: Full time
WFM Lead Specialist
Years of Experience Desired: 2-4 years
About us: Target is an iconic brand, a Fortune 50 company and one of America's leading retailers.
The Financial and Retail Services (FRS) organization is close to the action when it comes to communication—whether with guests or Target team members. From guest service professionals and product designers to vendor managers and financial and workforce management analysts, FRS comprises several key and high-visibility areas that elevate and nurture Target's distinctive reputation. We cultivate loyalty and satisfaction through exceptional service and support. And we foster a culture of responsive, knowledgeable and committed service—from the inside out—through enterprise services our people can count on.
Beyond our world-class service centers, there are many important challenges to be met in other FRS teams like the FRS Operations and Product Team, which plays at the intersections of process and technology, and Service Delivery Enablement which develops comprehensive service delivery strategies for our service centers. FRS Product Design manages and grows loyalty, frequency and other marketing programs for all Payment Cards (RedCard, Gift Card). Our Bank Program and included credit risk and compliance functions manage Merchandise Finance, Capital Finance, Expense Management and Financial Goals and Forecasts. And the FRS Controller heads up FRS Accounting and Financial Operations, including Accounting and Control, Retail Bankcard Services, Target Card Services, Fraud Prevention & Dispute Resolution.
As a WFM Lead Specialist, you will manage contacts and team member resources for Target service centers. Job duties may change anytime due to business needs
As a WFM Lead Specialist, you will manage contacts and team member resources for Target service centers
You will use strong critical thinking and decision-making skills to ensure that service level and productivity metrics are achieved
You will provide detailed communication, both written and verbal, throughout the day to Workforce Management business partners and Service Center leaders
Responsibilities include managing service level performance for all service centers by analyzing Intra-day volume trends, agent skills, and schedule effectiveness to develop strategies to provide top level service
You will effectively execute contingency plans in the face of unexpected workflow changes or contact arrival patterns and sharing out Workforce Management system data with integrity and accuracy
You will identify and routinely link with Target partners whose activities may impact volume so these can be factored into forecasts to avoid unexpected volume spikes resulting in poor guest service
You will collect metrics on the service and staffing on service centers, analyze this data to determine what trends exist, and then partner to formulate plans to further the operational goals of the business
REPORTING/WORKING RELATIONSHIPS:
Reports to the Manager WFM TII
Close partnerships with FRS Service Center, HQ & TII
SHIFT REQUIREMENTS:
Able to work early mornings, evenings, holidays, and weekends
45 Hours/Week with any two consecutive weekly offs
Rotational Shifts : 24/7
MINIMUM REQUIREMENTS:
Four year college degree or equivalent with Service Center experience
Strong critical thinking and decision-making skills
Demonstrated ability to work independently, take initiative and handle multiple tasks
Strong technical skills, ability to work within multiple systems and proficiency MS Power Point, Advance excel, Data visualization tools
Ability to prioritize responsibilities, work under pressure and within time constraints
Demonstrates high degree of ability to analyze data, using the data to drive decision making and implement effective resolutions
This description is intended as a guide only. The listed duties may be changed at the discretion of the incumbent's supervision 
Apply Now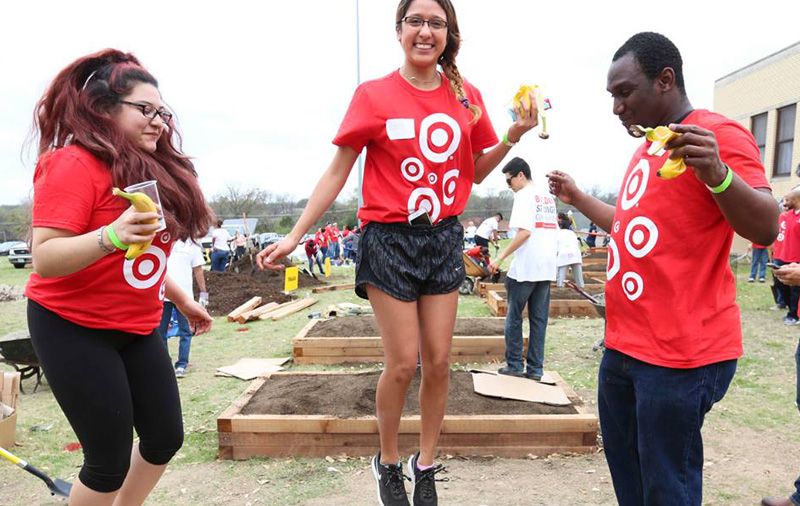 culture
What's it like to work here? We're asked that a lot. Target respects and values the individuality of all team members and guests—and we have lots of fun in all that we do.
experience our culture