Product Manager
Apply Now
Location: Target Corporation India Pvt. Ltd., Bangalore, Karnataka, India, 560045;
job id: R0000270553
job family: Technology Product Management
schedule: Full time
About us:
Target is an iconic brand, a Fortune 50 company and one of America's leading retailers.
The PPCOE (Pricing & Promotions Center of Excellence) is a key pillar in the overall Merchandizing pyramid at Target, that comes to work every day with the vision of making 'Our guests easily feel confident they paid the best price every time they shop at Target'. The Product team at PPCOE is heavily focused on this vision by making it easy for our Team Members to do their jobs and create confidence that the price a Guest pays is the right price, executed flawlessly throughout the Guest Experience. This is further categorized into Pricing, Competitive Intelligence, Promotions and Clearance Product teams, each focusing on building products with strategic intent of enabling sustainable business capabilities that serve the needs of the enterprise.
Clearance products help determine which Items go on Markdowns (permanent discounts), at what Stores/Fulfillment Centers, for what duration and for what discount % for over a billion dollars' worth of inventory across Digital, Stores and Seasonal businesses. This product portfolio supports the following business processes: Markdown Planning, Forecasting, Optimization, Execution and Measurement of Clearance Programs across channels.
The Clearance Platform- Product Manager is responsible for building & maintaining the product capability that will help run our Clearance business, orchestrating markdown planning & forecasting, and enabling the business team with tools and help them manage their operational workload. The key focus here is to continuously evolve on the end-user experience so as to make our tools highly intuitive, but at the same time modernize to newer stack and scale to handle increasing complexity across item-location combinations.
Product teams at Target Corporation are accountable for the delivery of product outcomes.  Product outcomes are a combination of delivering business value features, and creating a technology system that is easily maintained and highly reliable. Product teams have one shared backlog that is inclusive of all product, technology and design work.
As a Sr. Product Owner, you will work in the product model and will collaborate with your product team and key stakeholders to develop a plan and business objectives (OKRs) for your respective product.  You will need to build a strong knowledge of your product through product discovery to collect customer feedback and work to collect other relevant data points that explain the value and help you prioritize the direction and desired outcomes for your product.
You will be the "voice of the product" with your product team and stakeholders to ensure that their needs are met and you will be responsible to maintain and refine the product backlog (create user stories & acceptance criteria) while prioritizing the backlog to focus on the highest impact work for your team and stakeholders.
You will encourage the open exchange of information and viewpoints, as well as, inspire others to achieve challenging goals and high standards of performance while committing to the organization's direction.  You will foster sense of urgency to achieve goals and leverage resources to overcome unexpected obstacles. Your typical activities and routines would be on below lines:
Product Discovery:
The goal is to work 3+ months out from your team.  This can look like many things such as defining the problem statements, market research, shadowing users, testing hypothesis or looking at the data, testing prior to deployment. All of the discovery needs to then be evaluated in context with your OKRs and product vision.
Scrum Routines:
Backlog grooming (individually and with the team), sprint planning, stand ups and drive cross partner conversations when needed
Support:
Triaging issues that arise with your tech as well as data sciences team to help provide a smooth run-the-business for all our end users and ensure minimal business disruption
Job duties may change at any time due to business needs.
About you:
4-year college degree and 4+ years of experience (or equivalent experience)
Master's degree/MBA is a big plus
Strong communication & interpersonal skills to collaborate across global teams
Knowledge of modern enterprise architecture including Microservices, APIs, Kafka services
Technical aptitude to help facilitate communication between business and technology teams
Experience working in an agile environment (i.e. user stories, iterative development) with a clear ability to define right metrics of growth for your product area
Apply Now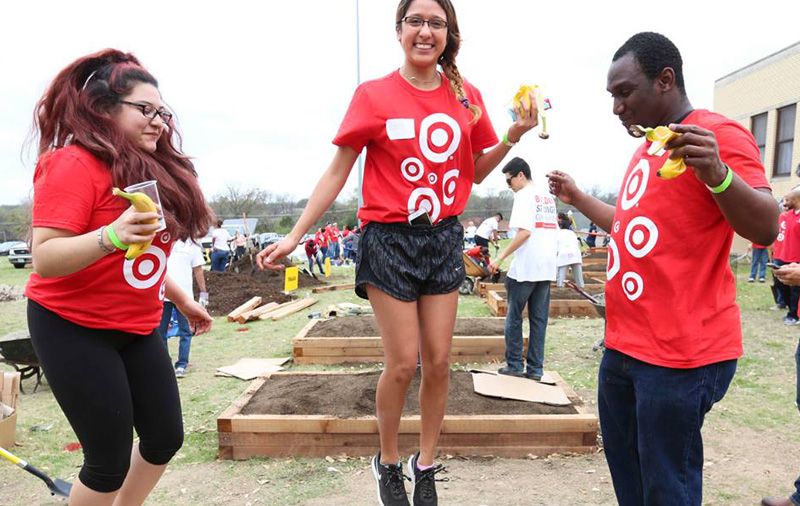 culture
What's it like to work here? We're asked that a lot. Target respects and values the individuality of all team members and guests—and we have lots of fun in all that we do.
experience our culture