Senior UX Researcher
Apply Now
Job ID: R0000044365
schedule: Full time
Location: Target Corporation India Pvt. Ltd., Bangalore, Karnataka, India, 560045;
Description:
UX Researcher
Overview of the role
As a member of the User Experience team at Target, you will expand efforts to collaborate with our guests and help shape the ideal end-user experience and drive strategic conversations. You will play a key role in bridging the gap between business and design by collaborating with multiple stakeholders including product owners, merchandisers, category managers and creative design/development teams. You will be expected to develop appropriate activities to achieve those goals and keep the guest at the forefront of the process thus evangelizing the value of human-centered design. 
As an advocate for the end user, you'll frame qualitative and quantitative behavioral data into compelling personas and stories to establish user empathy on the team. You will have to work with multiple research and analysis methods as appropriate to the needs of the task at hand. You will also provide unbiased and crisp findings from your research to help Target serve guests better. Your work will have to include actionable recommendations for teams to then run with.
Responsibilities/Skills
Work closely with cross-functional teams to identify and prioritize research questions based on analysis of current knowledge, project goals and risks. 
Identify best method or mix of methods based on research questions, timeline and resourcing. 
Distill project goals and research questions into well thought-out research plans. 
Conduct user research with rigor while ensuring participant comfort. 
Work on an iterative approach through close alignment with design, development, and business. 
Perform quick but thorough qualitative/quantitative analysis in order to create insightful and actionable findings presentations- both verbal and written. 
End-to-end experience with all aspects of research (study design, recruiting, moderation, analysis, reporting) 
Strong grasp of quantitative data analysis and statistics. 
Hands-on experience with: lab-based user testing, remote testing, paper prototype testing, iterative prototype testing, concept testing, field research, international research, and survey design. 
Fluency in best practices for user research. 
The ability to quickly turn around high-quality study plans and reports 
Excellent communication, presentation, interpersonal and analytical skills; the ability to communicate complex concepts clearly and persuasively across different audiences and varying levels of the organization 
Exceptional behavioral data-collection and analysis skills, e.g., designing, conducting, and analyzing all kinds of user data. 
The ability to manage ambiguity, work autonomously, and multi-task in an agile environment 
Ability to meet ambitious deadlines and deliver high-quality work on schedule 
Ability to solve business problems with a user centered approach. ​
Basic Qualifications
5+ years proven success leading User/Market Research projects with demonstrated impact. 
A strong portfolio demonstrating past work experience and deliverables (eg: study plans, reports) 
Masters in Human Factors, Cognitive Psychology, or similar 
Exposure/Experience to product development environments 
Experience doing UX design for consumer facing solutions ​​
Preferred Qualifications (one or more of these)
Bachelor's or Master's in Retail / UX Design / Digital Marketing 
MBA/MS in Human Factors or Cognitive Psychology 
Qualitative Researcher with a Minimum of 5 Year Experience 
Retail/E-commerce research experience in a global context 
Apply Now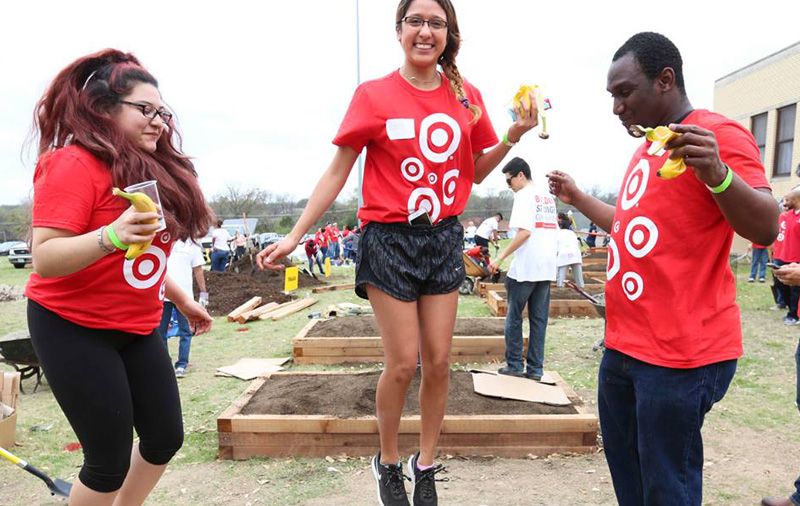 culture
What's it like to work here? We're asked that a lot. Target respects and values the individuality of all team members and guests—and we have lots of fun in all that we do.
experience our culture