Sr 3D Technical Artist
Apply Now
Job ID: R0000063031
schedule: Full time
Location: Target Corporation India Pvt. Ltd., Bangalore, Karnataka, India, 560045;
Description:
PRIMARY FUNCTION (Sr. TECHNICAL ARTIST)
Drive innovation through creating and enhancing 3D visuals for products or categories utilizing virtual technology. Accountable for leveraging 3D technology to support internal Design and Technical Design teams to develop guest-centric product solutions in partnership with key internal partners, external companies, vendors and suppliers. Coach and develop 3D Technical Artist team members to assist in their career and skill enhancement. Also responsible to advance our R&D efforts and build Targets reputation as a great place to work, learn, develop and advance.
PRINCIPAL DUTIES AND RESPONSIBILITIES
Computer Usage
Create 3D garment images for various meetings and Design teams while collaborating with enterprise contacts to maximize sharing of 3D images. Work directly
with technology support teams on special projects and enhancements. High level of knowledge of technologies and equipment associated with 3D apparel
prototype creation.
Use specialized computer hardware or electronic equipment.
Use technical or specialized software as needed for job.
Use standard office software (e.g., Word, Excel, PowerPoint, etc.).
Innovate in software to support new business categories
Project, Process, and Program Management
The Sr 3D Technical Artist needs to refine 3D process and workflow as needed to ensure new innovations are incorporated while streamlining touch points and decision making. This role should lead research and education for the team on industry leading manufacturing practices and equipment advances to ensure innovation in the development of products. Effectively collaborate with key business partners to ensure brand quality is maintained and product performance
expectations are clearly defined and executed.
Lead projects or programs from a strategic and execution-focused level, determining ownership and delegating in conjunction with other Sr leaders.
Lead change management activities (e.g., develop plans for introducing, cascading, implementing, and managing change).
Test new processes and systems to refine them prior to implementation.
Lead projects through the entire development life cycle, from project definition to implementation.
Use project management tools to track project plans, tasks, time, resources, availability, estimated hours, actual hours, and estimated hours to completion.
Develop and deliver financial and business cases for new initiatives.
Develop and manage project plans, timelines, budgets, and risks.
Stay current in 3D marketplace innovation with both industry providers, as well as external partners.
Product Design & Development
Create 3D garment images and collaborate with enterprise contacts to maximize sharing of 3D assets. Manage the building and maintenance of digital libraries and shaders for color palettes, fabric textures, trims. Facilitate communication with business partners and software vendors as needed. Coordinate/facilitate prototyping with outside vendors as needed. Act as subject matter expert for 3D visual software such as CLO, Browzwear, Optitex. High level of knowledge of all technologies/ equipment associated with 3D prototype creation. Creating image assets for various enterprise teams as needed to drive results for the organization.
Create product packets for new merchandise.
Create visually appealing designs for products or packaging, applying knowledge of aesthetic principles.
Develop concepts for products, product lines, or product collections.
Apply Now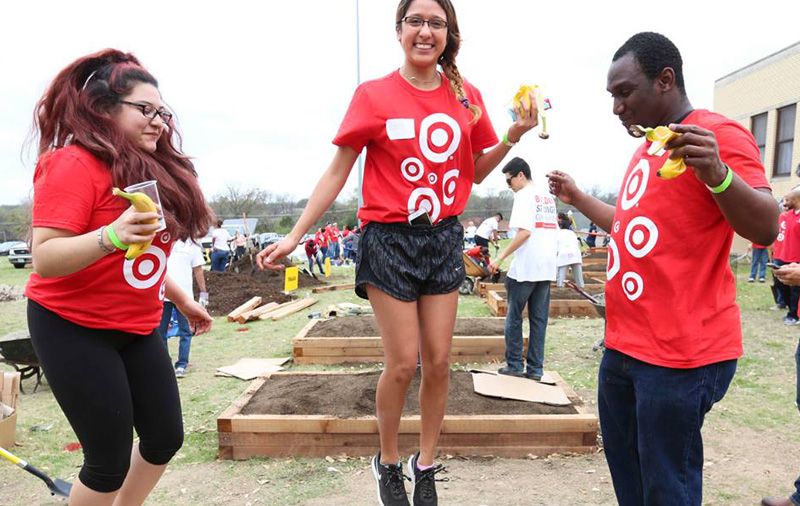 culture
What's it like to work here? We're asked that a lot. Target respects and values the individuality of all team members and guests—and we have lots of fun in all that we do.
experience our culture