Sr Admin Assistant - Target India
Apply Now
Job ID: R0000166832
job family: Administrative Assistants
schedule: Full time
Location: Target Corporation India Pvt. Ltd., Bangalore, Karnataka, India, 560045;
About us:
Target is an iconic brand, a Fortune 50 company and one of America's leading retailers.
Keeping one of the most loved and recognized brands at the top of its game is no small task. It takes the talent and vision of a world class Administrative Support organization. We are strategic partners who balance the goals of the business with the needs of individuals and teams. We embody the very best of Target: new ideas, resourcefulness, quick and precise execution, creativity, professionalism and a fun and positive team culture. Do you pride yourself on building deep and broad relationships? Can you learn the nuances of a large, multifaceted business? Are you skilled at anticipating challenges and proposing solutions for your leader and team? Have you mastered the arts of organization, communication and collaboration? If so, you will be a key player in an organization that positively impact thousands of people who love to shop and work at Target.
As a Senior Administrative Assistant, you will
• Manage leaders' calendars
• Logistical support for meetings (Room, F&B, IT setup)
• Drive meetings, collate agenda and MoM's for the Leaders Meeting and putting together decks as required
• Prepare, maintain and produce monthly budget reports for the leader/s
• Coordinate and book travel for leaders – Hotel booking, flight, conference registration, ground transport, ensuring safety of women leaders
• Manage the logistics (meetings, agenda, ground transport, F&B) for visiting leaders (Mpls) • Assist leader and support HR partner with team Workday related tasks (PID management, TM movements, Comp related tasks)
• Creating and updating Organizational chart
• Creating and updating Distribution lists
• Supporting with Talent Management and APP routines
• Assist your leader with the onboarding of their DR's: o New hire setup when needed o Logistical set up – IT, cubical/cabin o New Hire
• Team Member Announcement process from end to end • Sort and prioritize leaders' Inbox to help action on critical tasks in a timely manner
• Manage and action Expense Reimbursements in Concur o Approve expense reports on behalf of leaders o Perks (Fuel bills, driver salary, car maintenance, phone bill, internet bills) o Concur bills (Mpls travel /CR event, Leader's team lunch, offsite etc.)
• Raise shopping cart wherever required, raise PRF and coordinate till payment completion.
• Managing Timesheet and all Beeline requests
• Raising new requests and approvals in My access for your leader
• Coordinate and consolidate Quarterly /Monthly Awards for the leader in the R&R tool
• Ability to handle confidential documents and data for the leader
• Orders and maintains stationery
• Onboarding and mentoring of new admins
• Build basic business contextual knowledge
About You:
4+ years of administrative experience or similar experience
Strong verbal and written communication skills; ability to communicate to variety of levels, both internally and externally
Flexible, resilient and nimble; comfortable working in "grey areas" that are constantly changing
Accountable with a high degree of initiative; ability to balance fluctuating workload and tasks
Exceptional ability to prioritize, problem-solve and make decisions
High attention to detail

Experience using Microsoft Office preferred

Three-year degree preferred
Apply Now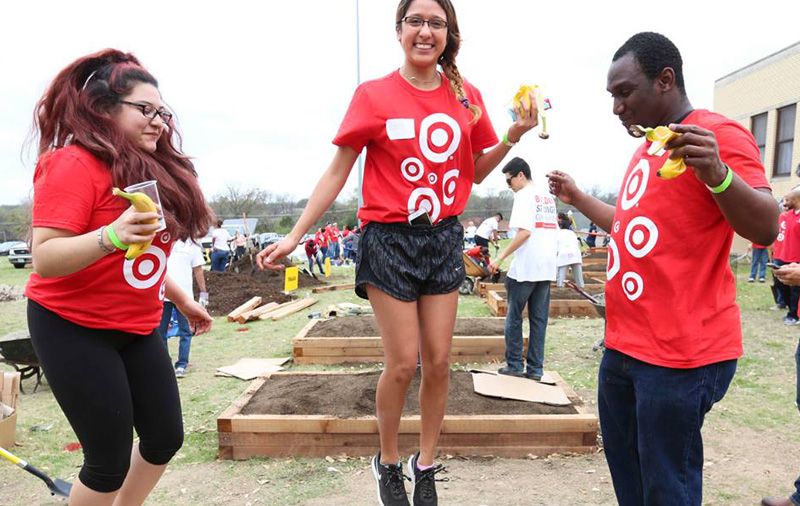 culture
What's it like to work here? We're asked that a lot. Target respects and values the individuality of all team members and guests—and we have lots of fun in all that we do.
experience our culture