Sr Analyst Accounting
Apply Now
Location: Target Corporation India Pvt. Ltd., Bangalore, Karnataka, India, 560045;
job id: R0000302165
job family: Accounting
schedule: Full time
Sr Analyst Reconciliation
PRIMARY FUNCTION:
Responsible for accounting, reconciling, reviewing and resolving issues related to Balance Sheet GL accounts. To build effective control environment and governance mechanisms for account reconciliation pyramids.The Senior Analyst will play the role of a subject matter expert across multiple pyramids and will partner with HQ to enhance the team's contextual knowledge.
PRINCIPLE DUTIES AND RESPONSIBILITIES:
Maintain Financial Integrity
Responsible for timely and accurate preparation and review of account reconciliations
Ensure timely and accurate preparation of journal entries and month end activities
Internal controls:
Analyze account balances and activity for accuracy and to identify reconciliation risks and implement corrective controls
Perform high level process reviews linked to material accounts to identify potential control deficiencies and execute corrective strategies
Operational efficiency
Responsible for preparation, analysis and report out of metrics for management reporting.
Identify process improvement ideas to drive operational efficiencies and improve control environment
Share and implement best practices followed across Finance on training, partnership,
Responsible for training methodology and documentation. Conduct and evaluate training for new and existing team members
Audit:
Serve as single point of contact for statutory/internal audit engagements and ensure proper compliance to all requests in a timely manner
Systems:
Responsible for assessing impact of any system change/upgrades on Reconciliation workflows and partnering with technical teams, as required.
Problem solving:
Provide Mentorship to Level 2 and Level 3 TMs to ensure open items in monthly reconciliation are resolved timely, and GL activities are completed timely and accurately.
As SME, work on complex issues in Account Recs to provide timely resolution
Projects and Transitions:
Work on special projects and transitions  which may require being part of cross functional teams
REPORTING/WORKING RELATIONSHIPS:
Reports to Target India Accounts Reconciliation Manager. Has working relationships with Minneapolis and India Accounting team.
JOB REQUIREMENTS:
MINIMUM REQUIREMENTS:
•          Bachelors/Master's Degree in Accounting
•          8 years accounting experience, 5+ years of these in reconciliations
•          Hands on experience on any ERP like SAP, Oracle etc.
•          Working knowledge of SOX controls and US GAAP.
•          .Project planning, multi-tasking skills and presentations skills are mandatory.
•          Transition Experience of account reconciliations/GL activities.
•          Ability to organize and prioritize team's workload to ensure meeting strict deadlines       and managing pressure.
•          Proven analytical, problem solving, multi tasking and decision making skills
•          Excellent written and verbal communication skills, including Presentation skills.
DESIRED REQUIREMENTS:
•          Qualified CA
•          Experience in Retail accounting and US GAAP Accounting standards
•          Strong understanding of business process workflows like AP, AR, Payroll, Treasury, Fixed Assets etc.
•          Internal and/or External Audit experience
Apply Now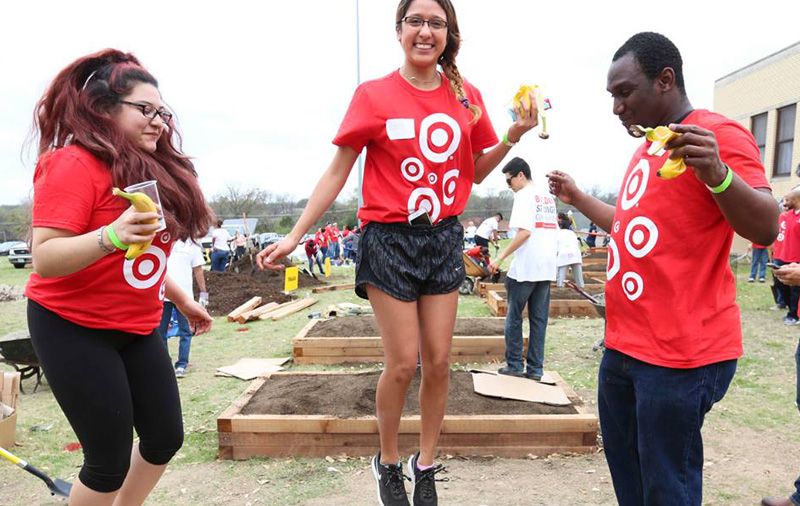 culture
What's it like to work here? We're asked that a lot. Target respects and values the individuality of all team members and guests—and we have lots of fun in all that we do.
experience our culture