Sr Auditor
Apply Now
Location: Target Corporation India Pvt. Ltd., Bangalore, Karnataka, India, 560045;
job id: R0000302077
job family: Audit
schedule: Full time
About us:
Target is an iconic brand, a Fortune 50 company and one of America's leading retailers.
Right on pace with Target's distinctive retail brand, in a role in Target Finance and Accounting, you will be a truly collaborative partner with a seat at the table. You'll bring your unique point of view, experience and passion for the work to your team and internal clients. In Finance, you'll be an integral voice in discussions that lead to Target's unparalleled shopping experience. Your analysis and recommendations will be directly applied to critical business decisions, from sales to merchandising and beyond. Within Finance, you'll enjoy the interesting challenges of the competitive retail space. You'll see your contributions come to life in virtually every area of this dynamic enterprise. And you'll grow and be challenged in your career while having a healthy balance with life outside of work.
Internal Audit provides independent assurance and risk insights to and collaborates with business owners across the enterprise. You'll use professional judgment, analytics, agile concepts and other innovations daily. You'll understand, assess the effectiveness of and help improve risk management capabilities (e.g., processes and controls) for Target's strategic, business and compliance objectives.
Roles & Responsibilities:
As a Senior Technology Auditor, you will be a part of the Internal Audit team and responsible for:
Demonstrating a strong acumen for risks & controls in Information Technology & Cybersecurity.
Demonstrating an understanding of networking concepts, cloud security, software development lifecycle (SDLC), access management, change & configuration management controls.
Planning & executing internal technology audits in adherence to the Internal Audit Policies & Procedures
Ensuring all work papers meet the documentation & quality requirements throughout the lifecycle of an engagement (Planning, Fieldwork, Reporting & Wrap-Up)
Conducting internal controls testing and identifying issues/gaps with respect to control design or operations
Managing relationships with key internal & external stakeholders and ensure adherence to project timelines & deliverables.
Participating in quality assessment activities for audits performed by other Internal Audit Team Members
Testing & reporting on the IT General Controls (ITGC) in compliance with the Sarbanes-Oxley Act (SOX) as required
Identifying opportunities for use of Data Analytics & Automation to enhance Internal Audit's ability to perform efficient testing/audit.
Developing a strong understanding of Target's risk management framework, internal policies & control procedures and ensuring control objectives are met during engagements.
Demonstrating a high level of engagement at work by closely interacting with HQ Internal Audit Team, participating in Internal Audit engagements, trainings, team building & community relations activities
Being independent, innovative & proactive in taking steps for your personal development by willingly taking on stretch assignments, cross-functional engagements & seeking to acquire new skills.
Job duties may change at any time due to business needs
About you:
3-year or 4-year college degree in the field of software engineering, information technology or computer science
5-8 years of technology audit experience
Demonstrated strong professional judgment, report writing, critical thinking and communication skills
Experienced in using data and analytical tools, including MS-Excel, to solve business problems.
Ability to develop and review scripts/codes in python, SQL, Java, etc.
3-4 years of programming experience using multiple computer languages, including distributed programming and understand different frameworks and paradigm
Experience designing and implementing new automated testing methods with minimal assistance
Preferences:
ITIL, CISA, CISSP, CIA,CCNA, CCSK, ISO27001 Lead Auditor
Retail experience is a plus
Apply Now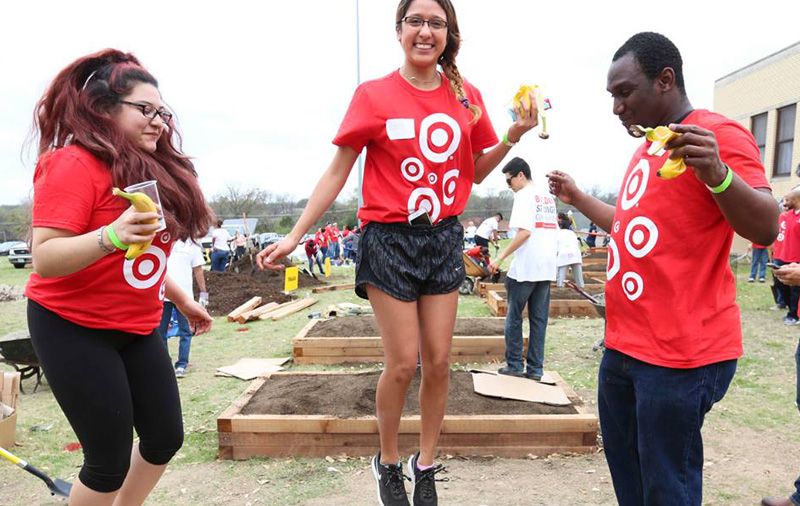 culture
What's it like to work here? We're asked that a lot. Target respects and values the individuality of all team members and guests—and we have lots of fun in all that we do.
experience our culture