Sr Communications Associate
Apply Now
Job ID: R0000127823
job family: Communications
schedule: Full time
Location: Target Corporation India Pvt. Ltd., Bangalore, Karnataka, India, 560045;
SENIOR COMMUNICATIONS SPECIALIST
About this opportunity
Help strengthen Target's position as a strong employer brand and a mature GCC in India. Work towards championing Target as an organization which is diverse, inclusive and a capability leader with highly skilled workforce doing industry leading work in retail. As a Senior Communications Specialist, you would lead internal communication channels, events and campaigns that help towards making Target an employer of choice. By maintaining a strong relationship with key stakeholders and business partners, you will work on elevating engagement for 300,000+ Team Members through strategic planning and collaboration, across the Target in India office.
As a Senior Communications Specialist, you will handle:
Content publishing and channel management – you will produce content for Target in India's internal channels, campaigns and events. Through strong partnerships with stakeholders and support teams, you will bring employer strategies to life for all team members. Externally, you will help showcase Target as the best place to work, a D&I champion and a mature GCC doing path-breaking work in retail, through social media.
Writing and editorial – you will own and run the internal newsletter that educates, recognizes and updates all team members in India and the leadership in HQ, about the work being done here. At an enterprise level, you will support business teams in successfully carrying out their campaigns with tangible results. At a leadership level, you will support leaders with speech-writing and any other enterprise-wide communication needed.
Project Management – you will be accountable for internal events and campaigns. As the lead for internal projects, you will use your project management and organizational skills to create healthy engagement among team members. You will work towards positively contributing to the overall employer brand by evaluating communication strategies and as an SME, you will advise stakeholders on what works best.
Collaboration and Innovation – you will maintain strong interpersonal relationships with stakeholders, support teams and leadership across the enterprise. You will work towards bringing an innovative approach to all projects and campaigns, while keeping a focus on positive growth and bringing Target's strategy and story to life.
Requirements
Minimum of 9+ years experience in the communications field
Bachelor's degree with a Master's degree from a premier institute in Communications, Advertising or Public Relations
Strong verbal and written communication skills
Ability to build a strong communication strategy towards all enterprise-wide initiatives, that helps team members connect with the Target brand in India
Ability to work independently, while maintaining a strong relationship with stakeholders
Maintain confidentiality while working on key projects
Manage multiple priorities independently, while successfully delivering results within stipulated timelines
Apply Now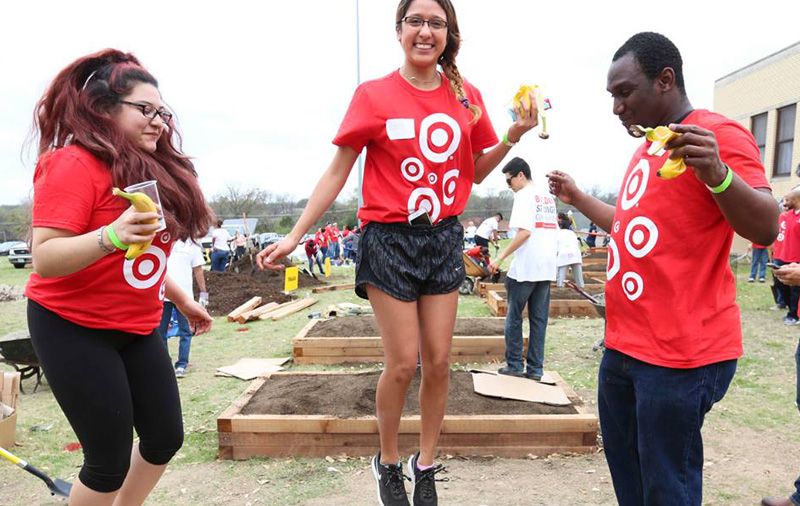 culture
What's it like to work here? We're asked that a lot. Target respects and values the individuality of all team members and guests—and we have lots of fun in all that we do.
experience our culture