Sr Engineer TP
Apply Now
Location: Target Corporation India Pvt. Ltd., Bangalore, Karnataka, India, 560045;
job id: R0000233899
job family: Space Planning & Design
schedule: Full time
PRIMARY FUNCTION:
The Sr. Engineer works under the supervision of Sr. Manager to support, learn building
engineering system design and store design team programs including design of
facilities and remodel efforts, sustainability programs, innovation, and existing facilities
support. Participate in the strategic growth of Mechanical engineering department to
support the design, construction Drive collaboration and deliver optimized
programmatic technical/engineering solutions that fulfil Target's goals and objectives.
Partner with internal teams, to assure the successful completion of all Engineering
programs including design of new facilities and remodel efforts, sustainability
programs, energy management efforts, innovation, and facilities support. Provide
team leadership and brand management of the Target Engineering department
through the implementation of Target culture and values
PRINCIPAL DUTIES & RESPONSBLITIES
Apply engineering principles in projects or processes related to building engineered
systems.

Contributes to the research and application of initial design, retrofit or effective
operation of building systems in any of Target's properties.

Carries out the completion of engineering studies.

Applies Target's project management tools in support of Construction and
Operations.

Utilizes and continues to develop modeling and analytical skills related to
building system design.

Assist in Research of products or systems for incorporation into Target's
prototype designs and specifications.

Collaborates with A/E/Store planning to resolve project specific design issues

Supports MPLS teams in the implementation of cyclical replacement programs
related to building systems.

Develops and executes discipline specific special project work.
INTERPERSONAL SKILLS:
•
Ability to communicate across varying resources without compromising the
integrity of the message.
•
Ability to work well with team members regardless of level or technical
background.
•
Ability to synthesize complex information from a variety of sources and use that
information to make informed decisions.
•
Ability to approach problems with curiosity and open-mindedness and take
appropriate partners to achieve solutions.
•
Ability and desire to seek out technical training opportunities to increase skills.
•
Ability to champion ideas with confidence and ensures that difficult problems are
addressed.
•
D
LEADERSHIP SKILLS:
•
• Ability to accept responsibility for one's own actions and to demonstrate a high
level of consistency between words and actions.
•
• Ability to seek creative solutions and overcome obstacles in order to provide
optimized engineering solutions.
•
• Ability to resolve routine problems independently and consistently achieve
work objectives.
•
• Ability to handle many projects simultaneously and effectively utilize available
resources to complete required assignments.
DESIRED QUALIFICATIONS AND EXPERIENCE
•
Bachelor's Degree in Engineering from recognized university
(Mechanical
Engineering).
•
7 to 10 years related experience in Engineering/Construction/project execution
Consultant engineering firm, contractor, or a manufacturer of building
engineered systems
•
Exposure of using BIM 360, Autodesk Revit, MicroStation, Bluebeam, Google
sketch up, Adobe and Design software.

Entry Knowledge in design and operation of commercial building engineered
systems.

Familiar with engineering CAD software.

Ability to work with engineering software programs and project management
software
Apply Now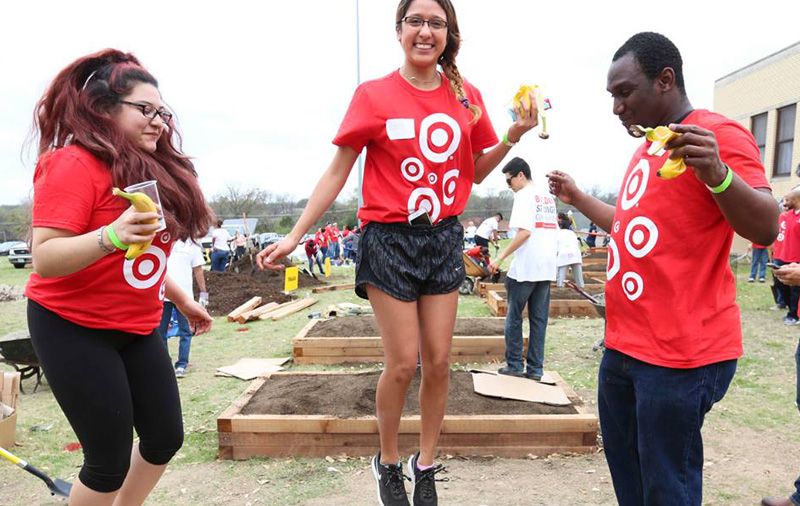 culture
What's it like to work here? We're asked that a lot. Target respects and values the individuality of all team members and guests—and we have lots of fun in all that we do.
experience our culture