Sr Manager Internal Audit
Apply Now
Location: Target Corporation India Pvt. Ltd., Bangalore, Karnataka, India, 560045;
job id: R0000243027
job family: Audit
schedule: Full time
About us:
Target is an iconic brand, a Fortune 50 company and one of America's leading retailers.
Right on pace with Target's distinctive retail brand, in a role in Target Finance and Accounting, you will be a truly collaborative partner with a seat at the table. You'll bring your unique point of view, experience and passion for the work to your team and internal clients. In Finance, you'll be an integral voice in discussions that lead to Target's unparalleled shopping experience. Your analysis and recommendations will be directly applied to critical business decisions, from sales to merchandising and beyond. Within Finance, you'll enjoy the interesting challenges of the competitive retail space. You'll see your contributions come to life in virtually every area of this dynamic enterprise. And you'll grow and be challenged in your career while having a healthy balance with life outside of work.
Internal Audit provides independent assurance and risk insights to and collaborates with business owners across the enterprise. You'll use professional judgment, analytics, agile concepts and other innovations daily. You'll understand, assess the effectiveness of and help improve risk management capabilities (e.g., processes and controls) for Target's strategic, business and compliance objectives.
As a Senior Manager you will manage the development and execution of Internal Audit activities, leveraging your knowledge of risk management capabilities, including identifying and assessing risks and internal controls and utilizing your subject matter expertise to provide risk insights and assurance that supports business objectives.
Managing Internal Audit activities requires leading team members with a high level of initiative, providing clear direction and coaching, holding others accountable, managing projects effectively, communicating with business owners and developing and maintaining strong business relationships. You will be responsible for audit plan development and execution for specific risks through understanding of Target's strategic, business and compliance objectives as well as current and emerging internal and external risks.
You will foster your personal development by remaining current with industry trends and emerging risks and gaining unique experiences supporting a meaningful career. Job duties may change at any time due to business needs.
Detailed Responsibilities:
As a Senior Manager, you will be a part of the Internal Audit team and primarily responsible for:
Leading a set of diverse team members across the Audit, ICoFR Testing & Digital centers of excellence (COE) with a strong commitment to inclusion, growth and empowerment.
Driving team engagement activities, managing performance routines and coaching for development of  team members.
Driving the Internal Audit Planning process through collaboration and active partnership with internal audit leaders and the various COE teams.
Following internal audit guard rails in managing audits, findings and other activities in line with our quality standards and best practices.
Partnering across Target in India finance teams to drive  Cross Functional Team (CFT) activities
Job duties may change at any time due to business needs
About you:
B.A/B.S/B.Com/Engineering degree with relevant professional certifications and anyone accounting qualification (CA, ACCA or CPA) is mandatory
CIA/CS/ CISA is preferred not mandatory
Minimum 8+ years of audit, risk and people management experience in a Big 4 firm or Global Capability Centers (GCCs)
Subject matter expertise in auditing and enterprise risk management concepts (e.g., risk assessment/prioritization, process & internal controls, root cause analysis)
Demonstrate strong professional judgment, critical thinking and written/oral communication skills (e.g., persuasion, influence, conflict resolution)
A natural flair to connect with people and building trusted relationships with team members across the globe
Experienced in leveraging data and automation to solve business problems and in the audit lifecycle
Experienced about leading, coaching and developing team members
Well connected in any of the relevant professional network such as  the IIA, ISACA, ICAI, etc.
Passionate about Agile and Digital auditing
Has a valid passport and is willing to travel to the US if required on short business visits
Apply Now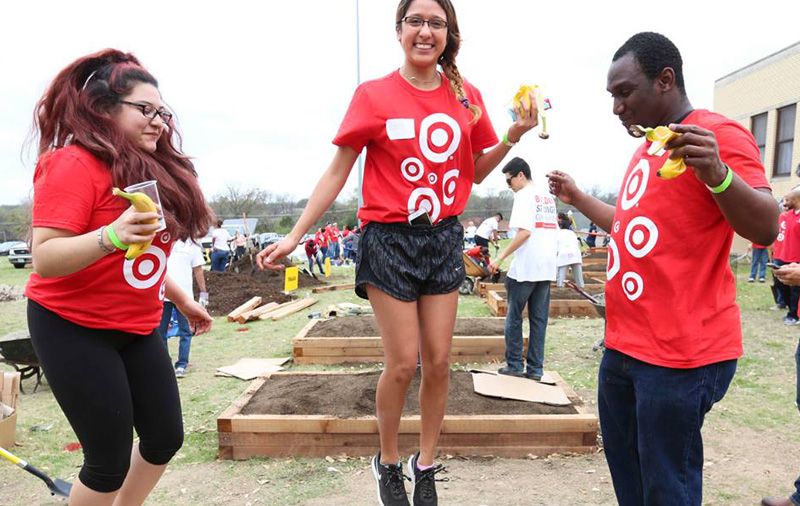 culture
What's it like to work here? We're asked that a lot. Target respects and values the individuality of all team members and guests—and we have lots of fun in all that we do.
experience our culture