Sr Manager TCOM Guest Services-1
Apply Now
Location: Target Corporation India Pvt. Ltd., Bangalore, Karnataka, India, 560045;
job id: R0000270739
job family: Service Center - Internal/External
schedule: Full time
Senior Manager TCOM Guest Services
Aboutus:

AsaFortune50companywithmorethan350,000teammembersworldwide,TargetisaniconicbrandandoneofAmerica'sleadingretailers.WorkingatTargetmeanstheopportunitytohelpallfamiliesdiscoverthejoyofeverydaylife.Caringforourcommunitiesiswovenintowhoweare,andweinvestintheplaceswecollectivelylive,workandplay.Weprioritizerelationships,fuelanddeveloptalentbycreatinggrowthopportunities,andsucceedasoneTargetteam.Atourcore,ourpurposeisingrainedinwhoweare,whatwevalue,andhowwework.It'showwecare,growandwintogether.
The Financial and Retail Services (FRS) organization is close to the action when it comes to communication—whetherwith guests or Target team members. From guest service professionals and product designers, to vendor managers and financial and workforce management analysts, FRS comprises several key and high-visibility areas that elevate and nurture Target's distinctive reputation. We cultivate loyalty and satisfaction through exceptional service and support. And we foster a culture of responsive, knowledgeable and committed service—from the inside
out—through enterprise services our people can count on.

FRS service centers are focused on delivering memorable experience to our guests. From REDcard® Guest Services to the Client Support Center, we pride ourselves on infusing every interaction with that signature Target service that guests and team members alike have come to expect. We directly support Target's bottom line through building guest loyalty as the retailer of choice and taking care of our team members so that they can get back to the work they do best, from headquarters to stores to distribution centers.As aSr. Manager in Target.Com Guest Services, you will provide strategic and operational leadership to a world class guest facing team that operates in a fast-paced environment. You will lead teams to delivergreat experience toour guests in every interaction, drive sales and profitability and thriveon innovation. Core responsibilities are described within this Job Description. Job duties may change at any time due to business needs.

PRINCIPLE DUTIES AND RESPONSIBILITIES:
Create a culture that delivers memorable

experience for our guests and team members.

Build and maintain a diverse and inclusive work environment for a high performing team through effective

talent management and performance management routines.

Develop

staffing strategies and drive all aspects

of performance and budgetary goals.

Design and implement operational strategies that drives engagement with our teams, a guest

-

focused

environment, and delivers on key business objectives by achieving service goals.

Be responsible for creating impactful

solutions that will drive performance while adapting to changing

business needs.

Identify and develop strategies for our network to align with enterprise initiatives, integrate team and guest

intelligence to improve the guest experience, and drive guest l

oyalty and sales through team results



MINIMUM REQUIREMENTS:
Bachelor's degree or more in any discipline.

Minimum 8 years of Supervisory/leadership experience in contact center,

retail services or financial services

Proven experience in team leadership, Operations management and project management.

Excellent communication, relationship building skills, collaboration and problem solving skills.

Demonstrated track record of producing significant business results &

driving transformational initiatives.

Open to work in 24/7 shifts

Ability to flex shift schedules to meet the demands of the business; open to limited domestic and

international travel as required
Apply Now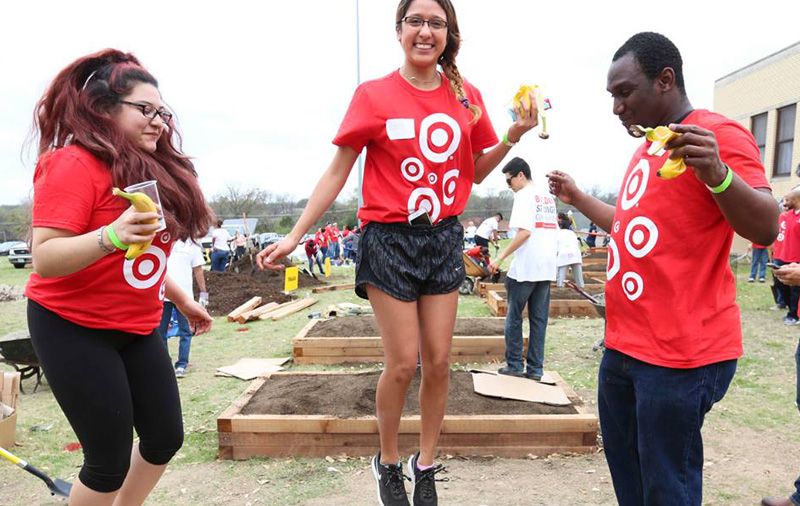 culture
What's it like to work here? We're asked that a lot. Target respects and values the individuality of all team members and guests—and we have lots of fun in all that we do.
experience our culture