Sr Marketing Researcher
Apply Now
Job ID: R0000123337
job family: Market Research
schedule: Full time
Location: Target Corporation India Pvt. Ltd., Bangalore, Karnataka, India, 560045;
Overview of the role: Industry Intelligence Sr. Researcher
The Intelligence team is responsible for developing actionable insights that inform Target's corporate strategy, planning, and portfolio decisions.  To inform these decisions, the team must develop and maintain a deep and proactive understanding of rapidly evolving industry, consumer, competitor, marketplace and regional drivers and trends over multiple time horizons.  Alongside the rest of the team, the Industry Intelligence Sr. Analyst will specifically be responsible for generating industry and regional intelligence and insights.
KEY OBJECTIVES
The candidate will be responsible for delivering the following key objectives:
Serve as a trusted expert by developing and maintaining deep intelligence on industry, competitive and regional trends that could cause disruption or opportunistic moments for Target.
Create and execute various research methodologies in support of data-driven decision making.
Leverage depth and breadth of internal and external data sources for holistic and unbiased insights on industry, competitive and regional landscape.
Collaborate with key business partners to secure and integrate intelligence while driving deeper understanding of regional market dynamics and competitive moves.
Ensure constant and widespread understanding of trends and external factors across key partners at Target.
PRINCIPAL DUTIES AND RESPONSIBILITIES
Leverage competitive data and analysis to develop and maintain intelligence about key and emerging trends.
Develop key indicators and thresholds to drive proactive monitoring around industry, competitor and regional dynamics.
Develop regional dashboard to understand the impact of Target's key initiatives within specific regions.
Maintain and elevate relationships with internal and external data providers and key industry experts as sources of intelligence.  Understand strengths and limitation of each and consult cross-functionally on appropriate use of each.
Develop new sources of data and build a working knowledge of structured methodologies and tools.
Partner with other insights teams to align monitoring efforts that avoids duplication and promotes information sharing
Respond with urgency to leadership ad hoc requests.
Organize research, analyze raw information from multiple sources, remove bias, and structure clear actionable insights to strategic business issues.
KNOWLEDGE, SKILLS, AND ABILITIES
Proven ability to translate data and intelligence into meaningful insights through disciplined methodologies and analytical and conceptual frameworks.
Proven ability and proficiency in coding with SQL, Python, and R
Independent ability to drive structure out of ambiguity, connect dots across disparate insights, and structure synthesized output.
Diverse and rigorous problem-solving toolkit, inclusive of analytical and conceptual thinking.
Firm understanding of all relevant insights and intelligence sources within scope for Target's enterprise business including strengths and limitations of each (including census, economic data, MasterCard, ARGUS, NPD, etc.)
Effective written and verbal communication skills, thoughtful questioning, and ability to create succinct presentations.
Ability to prioritize multiple income requests.
​​
Apply Now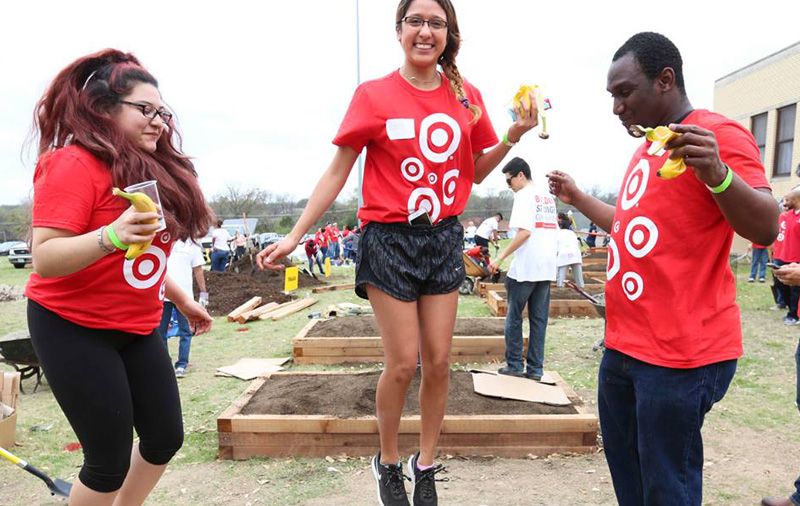 culture
What's it like to work here? We're asked that a lot. Target respects and values the individuality of all team members and guests—and we have lots of fun in all that we do.
experience our culture