Sr Pricing Specialist
Apply Now
Job ID: R0000083886
job family: Pricing & Promotions
schedule: Full time
Location: Target Corporation India Pvt. Ltd., Bangalore, Karnataka, India, 560045;
Description:
JOIN THE EVOLUTION OF RETAIL – AS A SENIOR PRICING SPECIALIST
PRIMARY FUNCTION
Ensure we are competitively priced on key items online and in stores for a given area of responsibility.
PRINCIPAL DUTIES AND RESPONSIBILITIES
1. Mapping - Identify & match Target items with the competitors taking various attributes into consideration
2. Auditing - Review the Target items which are mapped to competitors and identify errors if any
3. Increase store shop return rate for assigned division/categories by managing and executing shop meta data maintenance in IVY
4. Trouble shoot first level procedural/technical issues and escalate issues to the engineering teams based on their severity
5. Prioritizes multiple tasks to complete work on time
6. Ownership of daily deliverables across divisions, weekly recaps and meeting with Leader
7. Ensure timely and proactive communication with key stakeholders
8. Demonstrate ability to work as a team and cultivate an inclusive environment
9. Demonstrates initiative to pursue and develop process Best Methods. Creates and documents new best methods where appropriate
REPORTING/WORKING RELATIONSHIPS
• Reports to Pricing Manager. Partners with a Lead Pricing Specialist to support one or more divisions.
• Develop and maintain working relationship with Price Engineering Teams, Product Owners, Support Teams, Item Data Management Teams, Data Sciences Teams and all other teams related to pricing operations, to cohesively work towards achieving the business mission and goals
COMPENSATION
2.85,000 +19,950 = 3,04,950INR
MINIMUM REQUIREMENTS:
• Graduate/Post freshers with 65% aggregate
• Proficiency in excel and good knowledge of other MS Office tools
• Approaches problems with curiosity and generates creative solutions
• Ability to communicate clearly and effectively
• Ability to work well with others and contribute to a positive environment.
• Highly motivated and committed to the development of high-quality work
Apply Now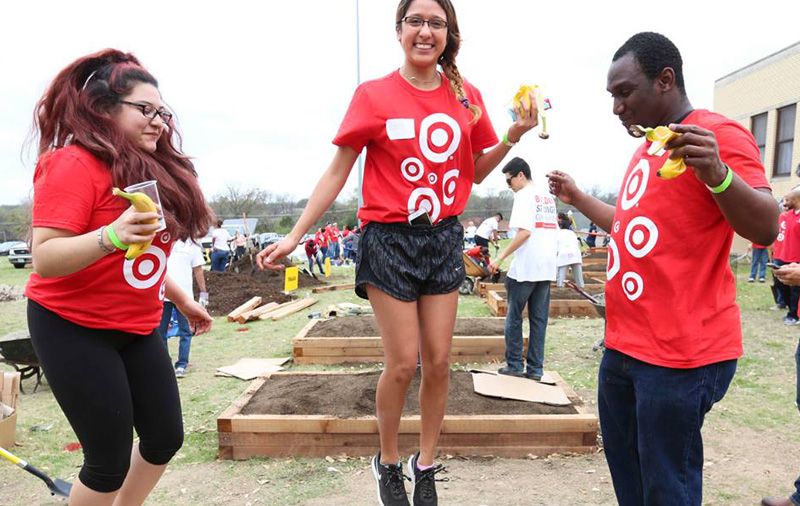 culture
What's it like to work here? We're asked that a lot. Target respects and values the individuality of all team members and guests—and we have lots of fun in all that we do.
experience our culture