Sr Product Manager - Findability Analytics
Apply Now
Location: Tower 02, Manyata Embassy Business Park, Bangalore, India, 540065;
job id: R0000298875
job family: Technology Product Management
schedule: Full time
About Target:
As a Fortune 50 company with more than 350,000 team members worldwide, Target is an iconic brand and one of America's leading retailers.
Working at Target means the opportunity to help all families discover the joy of everyday life. Caring for our communities is woven into who we are, and we invest in the places we collectively live, work and play.
We prioritise relationships, fuel and develop talent by creating growth opportunities, and succeed as one Target team. At our core, our purpose is ingrained in who we are, what we value, and how we work. It's how we care, grow, and win together.
About the TEAM:
Right along with Target's distinctive retail brand, we are constantly improving and innovating our digital shopping experience. Are you ready to excel in the fast-changing retail environment? Are you a customer service enthusiast who's curious about the guest and can see the shopping journey through their eyes? Then you'll have success on the Digital Strategy & Platform team, whose goal is to offer guests a seamless online shopping experience across our platforms—including Target.com and the store network's fulfilment capabilities. Here, you'll collaborate to create and implement the digital strategies that enrich the online experience through the right mix of personalisation, simplicity, and intuitiveness. Your ideas will support Target in complementing the beloved in-store shopping interaction with a convenient, reliable, and instantly gratifying digital experience.  
About the Job:
As a Sr. Product Manager for Relevancy Analytics, you will play a pivotal role in the creation and evolution of our relevancy analytics platform and its visualisation interfaces. You will work closely with enterprise data teams and analysts, collaborating and innovating to develop and optimize data dashboards that will transform our search analytics capabilities. Your expertise in Business Intelligence or analytics will be critical in identifying and capitalizing on new opportunities to enhance our search analytics, making it more comprehensive, insightful, and ultimately, more impactful. Beyond the technical scope, you will function as a thought leader within the product team, promoting the value and power of data in driving strategic decisions and influencing product directions.
Your role extends to leading integration efforts with our Target Relevancy Analytical Platform for organizational level analytics and reporting. You will be integral to the Findability Product, Data Science, and Data Analyst organizations, fostering partnerships that will enable the creation of a robust, scalable, and flexible pipeline. This pipeline is vital in supporting the growth of our Findability portfolio. Your responsibility includes identifying strategic opportunities, ensuring alignment, and driving execution across the organization. Your contributions will be instrumental in shaping the future of our search relevancy analytics, supporting our mission to provide more accurate, relevant, and personalized guest experiences.
As a Senior Product Manager, you will work in the product model and will partner to develop a comprehensive product strategy, related roadmap, and set key business objectives (OKRs) for your respective product.  You will need to leverage the knowledge of your product, as well as, customer feedback and establish other relevant data points to assess value, develop business cases, and prioritise the direction and desired outcomes for your product. You will lead a product and work in unison with engineers, UX designers, data scientists and business partners to deliver a product.
You will be the "voice of the product" to key stakeholders to ensure that their needs are met and that the product team is getting the direction and support that it needs to be successful. You will develop and actively understand the market, maintain a product roadmap and backlog outlining the customer themes, epics, and stories while prioritising the backlog to focus on the highest impact work for your team and stakeholders.
You will encourage the open exchange of information and viewpoints as well as inspire others to achieve challenging goals and high standards of performance while committing to the organization's direction. You will foster sense of urgency to achieve goals and leverage resources to overcome unexpected obstacles and partner with product teams across the organization to help them achieve their goals while pursuing and completing yours.
Core responsibilities of this job are described within this job description. Job duties may change at any time due to business needs.
About you:
4 year college degree (or equivalent experience)

6+ years of product management experience or equivalent domain experience preferably in retail analytics.

Strong knowledge and experience of data, BI/analytics, reporting platforms and data visualisation techniques and tools.

Strong communication skills, including ability to facilitate communication between business and technology teams

Experience working in an agile environment (e.g. user stories, iterative development, scrum teams, sprints, personas)

Proven ability to lead a body of work with cross functional partners

Demonstrated experience working in a product model using industry best practices

Strong analytical, problem solving, and decision making skills leveraging data

Strong business, technology and data acumen skills
Apply Now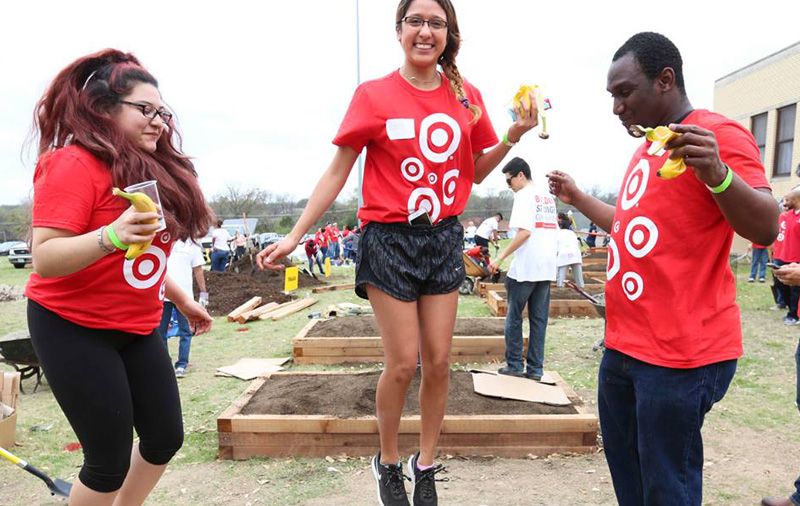 culture
What's it like to work here? We're asked that a lot. Target respects and values the individuality of all team members and guests—and we have lots of fun in all that we do.
experience our culture