Sr Product Manager
Apply Now
Location: Tower 02, Manyata Embassy Business Park, Bangalore, India, 540065;
job id: R0000263800
job family: Technology Product Management
schedule: Full time
About us:
Target is an iconic brand, a Fortune 50 company and one of America's leading retailers.
On pace with one of the world's best-loved and most recognized retail brands, Target Strategy & Innovation is focused on the future. We are at the center of developing and enabling how Target evolves to meet the changing needs of our guests while winning in a competitive global retail marketplace. Product Teams at Target are accountable for the delivery of business outcomes enabled through technology and analytic products that are easy to use, easily maintained and highly reliable. Product teams have one shared backlog that is inclusive of all product, technology, discovery and design work.
About Intelligent Automation: Our vision is to modernize operations support, driving efficiency & guest experience by leveraging intelligent automation, at scale, to elevate business performance & guest experience by improving efficiency and effectiveness of operations.
We are poised to scale our core intelligent automation platforms led products & capabilities across our HQ processes, field operations and guest engagement touchpoints. Our vision is to continually transform our operations with a digital workforce equipping our team members to drive exceptional guest experience. Our products today, leverage ML/ AI advancements to drive cognitive task & process automation as well as NLP led chat & voice commerce platforms to drive the future of guest engagement & experience.
Principal Duties and Responsibilities:
Our RPA platform needs the lead product owner of Process mining to:
Lead development of the vision, roadmap & OKRs for process mining as a new product
Create and maintain a Product Charter and Product Vision
Co-create the tech capability roadmap with engineering
Co-create a business engagement operating model along with business & engineering teams.
Lead dual track agile to balance both Delivery and Discovery activities
Accountable for development and health of the product, working in the product model and collaborating with key partners
Work across multiple enterprise product and engineering teams to help problem solve, identify use cases and analyze/ validate prototypes and solutions
Maintain and refine backlog: Create user stories and acceptance criteria and prioritize all stories to ensure work focuses on those with maximum business value that align with product strategy.
Value Articulation and Prioritization: Decides what business and technical stories are part of current and upcoming sprints for a product(s) and/or cross product based on value prioritization criteria. Accountable to achieve and deliver the value in support of the OKRs of the product(s).
Leads scrum team to ensure they have the necessary context of the problems they are solving and for whom.
Define user journeys, work with UX team for the mockups, etc
Work in scrum teams, ensuring the teams are aligned around similar goals and objectives and attending all scrum meetings.
Leverages data and analytics to drive decisions and solve problems
Inspire others to achieve challenging goals and high standards of performance while committing to the organization's direction
Foster a sense of urgency to achieve goals and leverage resources to overcome unexpected obstacles
Provide guidance and mentoring to other product owners in the team
Communication: Owns the outward strategic communication plan of the product(s) delivery and strategy to stakeholders (written, oral, demo, other). Lead demo and interaction with customers and executive leaders to show product benefits and value.
Industry and Market Strategies: Creates and uses A/B testing, or other test and learn practices, to drive product adoption. Develops and drives go to market strategies, release planning, and training. Develops product positioning and messaging including product collateral. Interacts with competitive products and evaluates industry trends to set product roadmap and poetize features based on value. Can teach/evangelize customer point of view. Develops innovative and new features with necessary business case that drives value for Target.
JOB REQUIREMENTS
MINIMUM REQUIREMENTS:
8+ years of experience with 2 years in a product role or equivalent with enterprise software products.
Bachelor's degree and/or equivalent experience
Strong communication skills working across multiple business and technology stakeholders
Experience with data analytics driven products or platforms.
Exposure to machine & deep learning concepts and their applications in retail environment.
Experience with technology and ability to facilitate communication between business and tech teams
Experience working in an agile environment
Excellent leadership and organizational skills
Strong ability to understand technical issues at a high level
Demonstrate strong accountability
Strong analytical and problem solving skills
DESIRED REQUIREMENTS:
Experience in a Technology organization and process mining tools
Strong data analytics skills
MBA or advanced degree in related field
Product Owner certification
Apply Now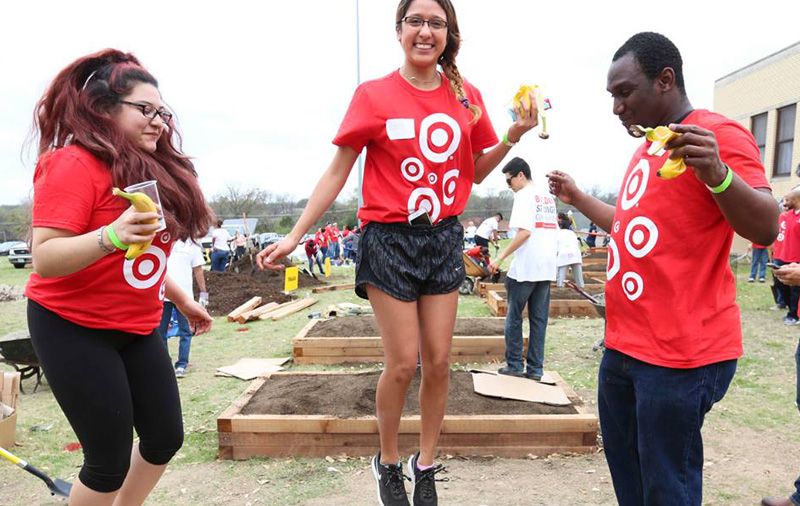 culture
What's it like to work here? We're asked that a lot. Target respects and values the individuality of all team members and guests—and we have lots of fun in all that we do.
experience our culture