Sr Product Ops Analyst
Apply Now
Location: Tower 02, Manyata Embassy Business Park, Bangalore, India, 540065;
job id: R0000273463
job family: Business Intelligence Reporting & Analytics
schedule: Full time
PRIMARY FUNCTION :
Responsible for driving enhancements and insight generation by identifying areas of improvement in products through exploratory data analysis
Monitoring and tracking products and collaborating with Product Owners to identify and fix product issues.
PRINCIPAL DUTIES AND RESPONSIBILITIES :
•Build critical reports specific toexisting data to monitor critical metrics.
•Perform data analysis to identify new opportunities to improve overall metrics.
•Owning and driving the complicated problems, breaking them down into smaller tasks and leading acting as a team leadand mentoringteam members from technical standpoint.
•Collaborating with Data Engineering and data science teams on setting up new process/jobs, owning and maintaining the datasets & dashboards.
•Supportin creating forecasts,designinginventory optimisation strategies and leverage technology to ensure our inventory is available at the right time.
•Partner with cross functional teamssuch as IPCproduct teams, Inventory Management, Transportation,andS&OPto execute key production levers and supporting Middle Mile positioningto manage fulfilment network.
•Responsible for helping in creating and leveragingprojected future product movement plans that helps onunderstandinghow a change to key inputs like forecast, presentation and Lead time.
•Responsible to build and monitorthe system that Inventory managers will use to get recommended order quantities, implement automatic ordering, decide how much inventory to buy, when to bring inventory into the target network, and where to position it.
•Provide solutions to help resolve inventory management and supply chain operations frictions.
•It will be critical that you are comfortable with ambiguity and utilize a test and learn mindset with other core GSCL teams to inform and develop our broader positioningroadmap.
•Analyse underlying trends to identify potential product issues and improvements to the existing product features.
•Support key item/brand launches from fulfilment by participating in preparation activities and ensuringsystems dohave any critical defects.
•Support peak volumes by executing key tasks defined specific for peak season.

JOB REQUIREMENTS

MINIMUM REQUIREMENTS:

•Four-yeardegree with4-8 years' experiencein math, statistics, business, operations research, or supply chain and/or equivalent experience in an operations research, statistics,or supply chain analysis/operations business environment.
•Experience withinventory planning concepts -forecasting, planning, optimisation, and logistics -gained through work experience
•Ability to create/change/execute SQL queries from analyticdatasets and analyse results
•Experience and passionfor using data to explain or solvecomplex business problems and influence invention of new systematic and operational processes
•Ability to communicate findings clearly and concisely
•Experience utilising problem solving and analytical skills
•Ability to adjust priorities to the ever-changingneeds of the business
•End to end understanding of Digitalfulfilment processes


DESIRED REQUIREMENTS:
•R and Python
•Experience in retail (stores or headquarters)
•Experienceas an analyst or manager in Inventory Management, Inventory Management Operations, Planningor similar.
•Proven experience achieving results by leading, partnering, and influencing others
•Aptitude and familiarity with the design and use of complex logistics and/or reporting software systems.

Apply Now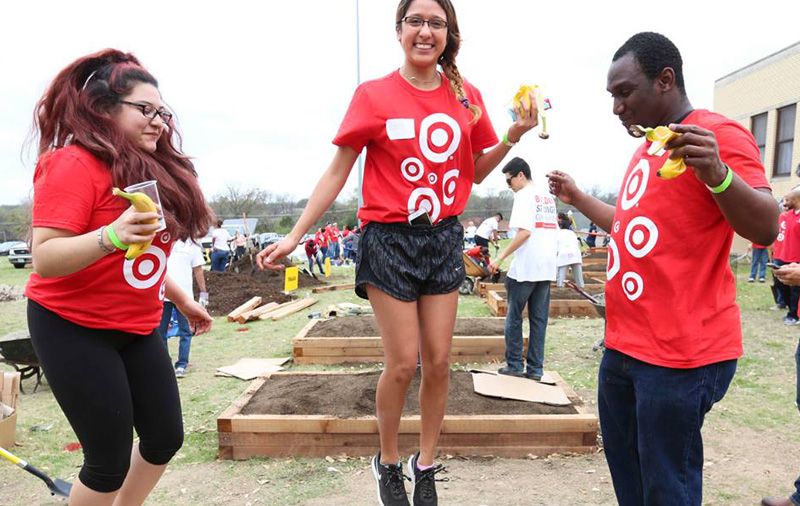 culture
What's it like to work here? We're asked that a lot. Target respects and values the individuality of all team members and guests—and we have lots of fun in all that we do.
experience our culture