Sr Supply Chain Analyst
Apply Now
Job ID: R0000086505
job family: Supply Chain Process & Operations
schedule: Full time
Location: Target Corporation India Pvt. Ltd., Bangalore, Karnataka, India, 560045;
Description:
Role: Sr Supply Chain Analyst – EDI Onboarding     
PRINCIPAL DUTIES AND RESPONSIBILITIES
Supply Chain and Logistics
Target Global Supply Chain and Logistics is evolving at an incredible pace. We are constantly reimagining how we get the right product to the guest even better, faster and more cost effectively than before. We are becoming more intelligent, automated and algorithmic in our decision-making, so that no matter how guests shop—in stores or on Target.com—we deliver the convenience and immediate gratification they demand and deserve. We are on a mission to win decisively over any competitor, with a seamless and superior guest service experience unlike any they can offer. Our teams work with the agility our mission requires, and we constantly come together to implement new processes in record time. So we're looking for exceptional people who are proactive, creative, independent, innovative, risk-savvy and comfortable working in varying degrees of ambiguity. Are you a critical thinker who seeks the root cause and can analyze both qualitatively and quantitatively? Are you a creative problem-solver who simplifies problems, quickly identifies solutions, commits to a plan and then positively influences others to execute it? If so, you will have success on one of our dynamic teams.
Network Planning and Global Intelligence
A role in Network Planning and Global Intelligence means creating industry leading intelligence solutions to drive best in class omni-channel guest experiences at the lowest cost to Target. You might focus on enabling the future transportation operating model, optimizing inventory management, driving topology planning or leveraging deep business insights and analytics to propel Target's Supply Chain. As a network steward, we create forecasts, design inventory optimization strategies and leverage technology to ensure our inventory is available at the right time, in the right places and quantity to meet the needs of our guest, stores and operational goals. Super-powered first and foremost by our people, and supported by robust process and technology, we are a team of data-focused, curious minds who love to solve hard problems to enable a dynamic, fast paced Supply Chain Network.
About the Job:
The ideal candidate would have a strong background in ANSI/ASC X12 standard Electronic Data Interchange (EDI), supply chain, transportation operations, and other carrier integration patterns such as APIs and 3rd party track and trace software. Job responsibilities include, but are not limited to:
Act as technical and process liaison to transportation carrier partners in establishing connectivity to Target's EDI environments
Lead troubleshooting of EDI technical integration and mapping
Consult with transportation carrier partners before and after the sourcing process on Target's transportation EDI technical requirements
Manage communication regarding carrier onboarding results and performance across stakeholder groups including Transportation Operations sourcing/procurement teams, EDI helpdesk, and EDI technical product teams
Own and maintain EDI specification guidelines in partnership with technical product teams and Transportation Operations 
Collaborate with Product Owners to test and monitor new features in production systems and tools to ensure new features are working as expected
JOB REQUIREMENTS
MINIMUM REQUIREMENTS:
Bachelors/4-year college degree
4-5 years' relevant experience
Experience reading and reviewing raw Electronic Data Interchange documents (EDI)
Knowledge of ANSI/ASC X12 EDI standards
Strong knowledge of supply chain processes and systems
Knowledge in Microsoft Excel, Word, PowerPoint (or similar) applications
Good organizational, prioritization, and problem solving skills; ability to multi-task
Excellent communication skills
DESIRED REQUIREMENTS:
Transportation carrier performance management and/or onboarding experience
Data analysis and reporting skills
Apply Now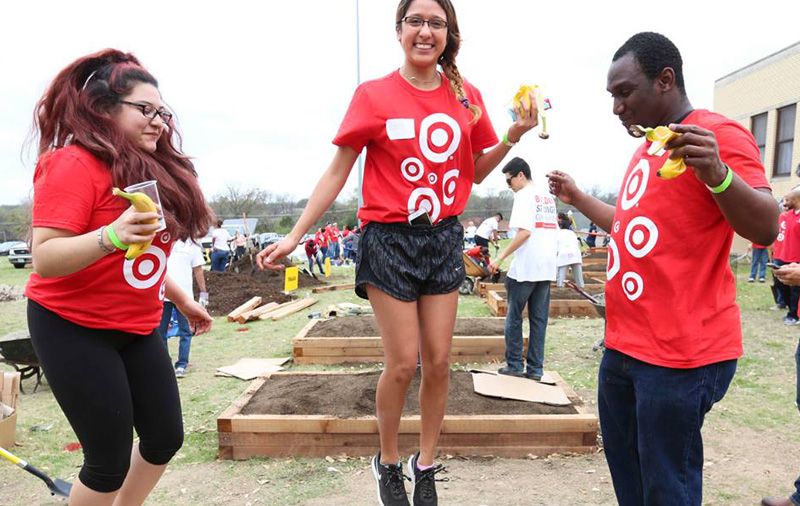 culture
What's it like to work here? We're asked that a lot. Target respects and values the individuality of all team members and guests—and we have lots of fun in all that we do.
experience our culture