Sr. Manager, Stakeholder Engagement
Apply Now
Location: 7000 Target Pkwy N, Brooklyn Park, Minnesota, United States, 55445;
job id: R0000175565
job family: Compliance
schedule: Full time
Job Description
Every time a guest enters a Target store or browses Target.com, they experience the impact of Target's investments in technology and innovation. We're the technologists behind one of the most loved retail brands, delivering joy to millions of our guests, team members, and communities.Join our global in-house technology team of more than 4,000 of engineers, data scientists, architects, coaches and product managers striving to make Target the most convenient, safe and joyful place to shop. We use agile practices and leverage open-source software to adapt and build best-in-class technology for our team members and guests—and we do so with a focus on diversity and inclusion, experimentation and continuous learning. 
Product Engineering Strategy & Operations (S&O)supports Target Tech by partnering with PE leaders andteams to drive holistic solutions for bothprocessandpeople:leading the development and deployment of programs, strategies, new capabilities and foundational activities that are critical to the growth of our team members and the advancement of our tech organization.
As a Senior Manager– Stakeholder Engagement+Branding,you'll own the strategy and executionfor community partnerships, external engagement,transformationalinternal communication plansto elevatethe Product Engineering and Target Tech brandsanddriveadvocacy across the business for the work inProduct Engineering.As an advisor toPE leaders, you'll developnarrativesand materialstodrive awareness externally andbuild an informed,cohesive experience forinternalPE team members. Your core responsibilities will include all or some of the followingcorecapabilities:
Product Engineering Community Partnerships
Responsible for partnering with PE leaders to develop and cultivate positive community partnerships that align with PE/Target Tech strategic priorities.  

Build relationships with partner groups to inform and connect on strategic and relevant topics to Product Engineering.  
Own the strategy forindustrymeet-upsand sponsored conference participationto build awareness, strengthen talent pipelines and broadenProductEngineering networks.
Support PE leaders in the development of internal communication plans to support change management and increase team member engagement,recommendingapproach,appropriate channels,coreaudiences, and content.  

Leading design and delivery ofProduct Engineeringnewsletters, all-team meeting presentations, and leader updates, supportingcommunication needs of individual portfolios (VP/Officer teams) and Product Engineering(SVP).  
Identify and track internal engagement metrics for success, sharingdata trends and outcomes over time.
Partner with PE leaders on preparation of executive presentations and external engagement materials.

Curate stories and materials for external branding and positioning to foster engagement, build awareness for Target Tech, and showcase Product Engineering.Developthe narrative forongoingworkwithinPE/Target Techthrough story mining and effective listening sessions.
Build and maintain relationships with theTarget Corp.Communications team.
Core responsibilities of this job are described within this job description.  Job duties may change at any time due to business needs.  
4 yeardegree or equivalent experience

5+years experienceincommunications or external partnership management 

Ability and confidence to influence senior leaders on strategy, messaging, and engagement opportunities.

Highly organized, able to work in a fast-paced environment and handle multiple issues and tasks at the same time; strong sense of urgency
Team player with experience participating on cross-functional teams and efforts in high-pressure situations and collaborating across departments

Bias for action and strong ability to execute with minimal oversight: coordinate, prioritize, establish goals, ensure timelines are being met and use resources

Passion for creative, visual storytelling that translates business strategies into simple yet compelling narratives.

Demonstrated creative problem-solving skills with strong leadership skills

Team mobilizer able to achieve results and leverage strengths of cross-functional teams 
Understanding and awareness of industry tech talent trends and competitive solutions for retention in the marketplace.

Strong skillsetinMicrosoft Office(Excel, PowerPoint,etc) and design

Excellentwritten and verbal communication skills with the ability to present complexinformation in a clear and concise manner to variety of audiences
Americans with Disabilities Act (ADA)
Target will provide reasonable accommodations (such as a qualified sign language interpreter or other personal assistance) with the application process upon your request as required to comply with applicable laws. If you have a disability and require assistance in this application process, please visit your nearest Target store or Distribution Center or reach out to Guest Services at 1-800-440-0680 for additional information.
Apply Now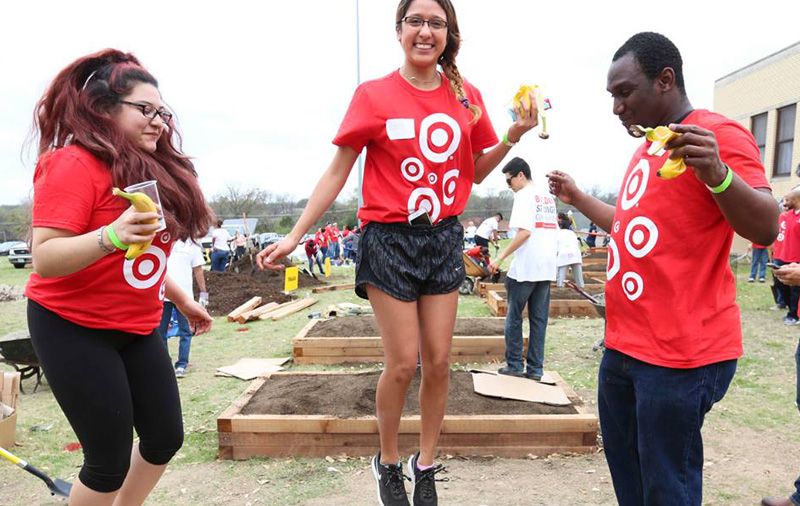 culture
What's it like to work here? We're asked that a lot. Target respects and values the individuality of all team members and guests—and we have lots of fun in all that we do.
experience our culture