PROCESS AUTOMATION ANALYST (MACRO AND REPORTING DEVELOPER)
Apply Now
Job ID: SUP0008SH
Date posted: 01/10/2019
Location: 0501 - HQ MN Minneapolis Downtown, Minneapolis, Minnesota
Description:
Do you have a knack for making processes easier?  Are you the one that everyone reaches out to about "creating a tool" or to get data?  Retail moves quickly and we must too.  Use and develop your coding skills, experience and talents to work with Inventory Management and IM Ops to identify and solve for opportunities to automate processes in order to drive efficiency, scale, segmentation, accuracy and improved business results.
SPECIFIC TO THIS ROLE:
·Create, support, and govern the VBA macros/automations that IM uses to run the business ensuring stability, accessibility, and accuracy.
·Use VBA, python, and Excel to build and maintain macros/automations and applications
·Create new programming functions and techniques to enhance the team's applications 
·Work directly with IM and IM Ops teams to identify opportunities to work more efficiently through developing VBA, python (or other) based applications, bridging the gap between needs and current capabilities.
·Work directly with Technical Product teams to develop integration plans and inform the design for future systems and system enhancements.
·Work with Technical Product teams to proactively understand updates to existing applications that will impact automations being used.
REQUIREMENTS
·Find joy in automating and simplifying complex processes
·Be curious and driven to learn
·Experience with VBA or python programming in developing automations, macros, end-user applications, etc
·Strong process management skills
·Strong analytical skills
·IM/Merchandising experience a plus but not required
PREFERRED SKILLS / WILLING TO LEARN
·SQL
·Familiarity with DB2, Teradata, PostgreSQL, and Hadoop
·javascript and python
·VBA
·Code management using Github
·Domo (data visualization tool)
Apply Now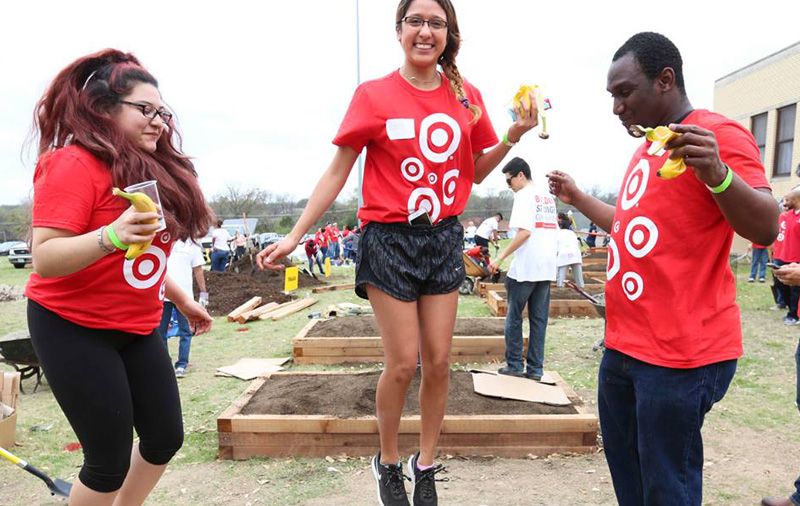 culture
What's it like to work here? We're asked that a lot. Target respects and values the individuality of all team members and guests—and we have lots of fun in all that we do.
experience our culture