Remote Working or HQ Based:SENIOR ANDROID ENGINEER – Platform Team
Apply Now
Job ID: R0000128825
job family: Technology Engineering
schedule: Full time
Location: 33 S 6th St, Minneapolis, Minnesota, United States, 55402-3601;
Remote Working or HQ Based:SENIOR ANDROID ENGINEER–Mobile
Work on the team that brings Target guests their"shoppingand saving sidekick"--the guest facing Target Android and iOSshopping app.
Thispositionis for TheAndroid Platform teamwithin Flagship Mobile Apps at Target.As a team we enjoytacklingbig problems in a large and complexAndroidcodebase.We are continuallyassessing new Android technologiesas well as our own vision for what the platform could be tokeep Target's Android appstable, fast, and ajoy for others to code in.We love building things for other engineers more than the end user andwegetjoyinknowing other Android engineers wereable to do their job more effectively due to our contributions.If any of this excites you, we would love to have you join us! 
As a Senior Android Engineer – Mobile you will:
Develop clean, well-tested code to deliver functionality that meets the business objectives

Mentor junior engineers to provide guidance on coding and design best practices for Android apps

Analyzeproduct and design requirements and workclosely with partner teams - QA, UX, Product
Bachelor's degree in Computer Science or related field

4+ years of experience in software design & development

3+ years of experience developing apps for Android
Experience with test-driven development and software test automation

Excellent debugging, performance and optimization skills

Experience working with agile methodologies (e.g. user stories, iterative development, etc.)

Experience with distributing mobile applications via public app stores and/or enterprise channels

Experience with integrating calls to backend services (REST orGraphQL, using JSONetc.)
Excellent hands on skills with Android application development tools, including Android Studio, Android SDK and ADT
Integrating with third party frameworks tools and SDKs, such as Retrofit,OkHttp, Moshi and Glide

Reactive Programming:RxJava, coroutines / flow

Dependency injection (ideally viaDaggerandHilt)
Android architecturecomponents(ideally MVVM experience)

Kotlin expertise (Kotlin standard functions, data classes,etc.)

Multiple levels of users (anonymous v authenticated)

Accessibility

Continuous delivery in mobile, including Test- or Behavior-Driven Design, code review, static analysis, continuous integration, automation and functional testing.
Build systems: Gradle / Bazel, custom plugins

Static and dynamic analyzers: Android lint,ktlint, Danger. Custom Rules

Code generators (annotation processors,kotlincompiler plugins)
Location:
We're supportive of fully remote working arrangements (US based) for this role, or open to HQ based work location in Minneapolis, MN. 
Americans with Disabilities Act (ADA)
Target will provide reasonable accommodations (such as a qualified sign language interpreter or other personal assistance) with the application process upon your request as required to comply with applicable laws. If you have a disability and require assistance in this application process, please visit your nearest Target store or Distribution Center or reach out to Guest Services at 1-800-440-0680 for additional information.
Apply Now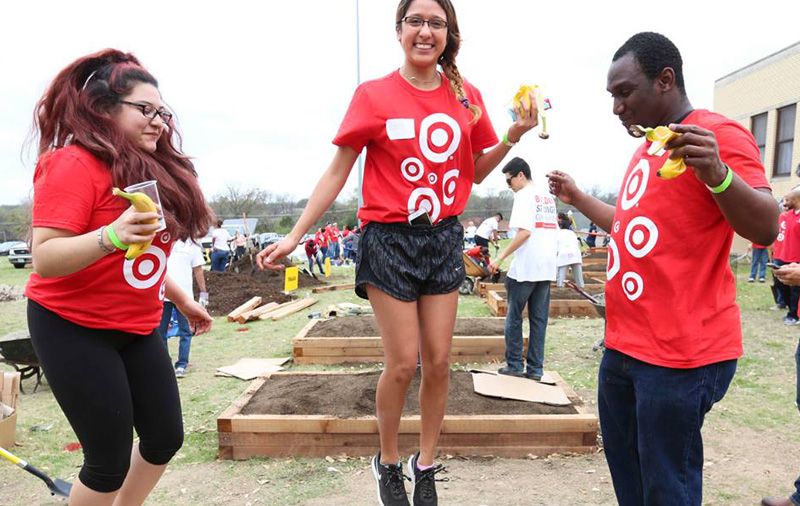 culture
What's it like to work here? We're asked that a lot. Target respects and values the individuality of all team members and guests—and we have lots of fun in all that we do.
experience our culture