St Thomas Only - Dougherty Family College Store Interns (2022-2023)
Apply Now
Location: 3601 Highway 100 S, Minneapolis, Minnesota, United States, 55416-2500;
job id: R0000217029
job family: Intern
schedule: Variable
Target Internship Program Overview 
Internship Program Overview and Training at a Glance 
The program's goal is to provide a realistic job preview and leadership development for all interns by providing anopportunity todevelop business skills and attain knowledge within a specific area of the business.

The program is apaidinternshipprogram.

Interns will participate in a blend of formal and on the job training.
Target's Commitments and Expectations 
At Target, we are committed to providing each intern with: 
Mentorship, on-boarding and training support throughout the program.

An inclusive, collaborative and team-focused work environment.

An opportunity to develop and experiencemanagement, operational and/orleadershipresponsibilities.

Education abouta careerin retail and its future possibilities.
Opportunities to network with peers and company leaders.
Our expectations ofinterns during the program include: 
Commitment to Learning: Demonstrates initiative to be a self-starter and seek out opportunities for growth and development. Keep themselves on track with training plans. Be curious, ask questions, seek help if it's needed and make suggestions for improvement. 
Professionalism: Treat team members,guests, and others in the workplacewith respect. Be sure to dress professionally andremember that our team members view theintern asafuturebusinessleader. 

Team Connection and Communication: Invest in building relationships with the team by engaging with each team member in order to fully understand the team leadership component. 
Own their Success: Interns are empowered to own their development and growth,andweare here to support them through this process. Show leaders a commitment to learning and development by making the most out of the internship experience by challenging him/herself to step outside of their comfort zone and be willing to take on new challenges and assignments. 
Americans with Disabilities Act (ADA)
Target will provide reasonable accommodations (such as a qualified sign language interpreter or other personal assistance) with the application process upon your request as required to comply with applicable laws. If you have a disability and require assistance in this application process, please visit your nearest Target store or Distribution Center or reach out to Guest Services at 1-800-440-0680 for additional information.
Apply Now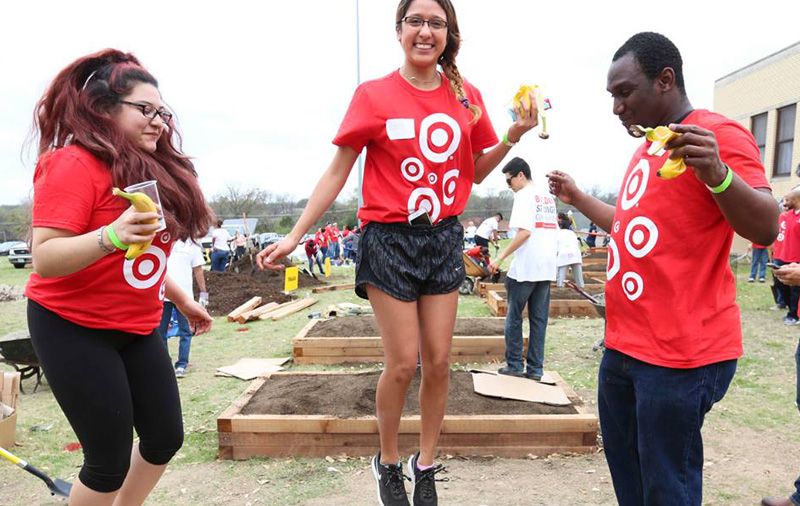 culture
What's it like to work here? We're asked that a lot. Target respects and values the individuality of all team members and guests—and we have lots of fun in all that we do.
experience our culture