Ammonia Refrigeration Manager (Windsor, CT)
500 Groton Rd Windsor, Connecticut
Overview
Working at Target means the opportunity to help all families discover the joy of everyday life. Caring for our communities is woven into who we are, and we invest in the places we collectively live, work and play. We prioritize relationships, fuel and develop talent by creating growth opportunities, and succeed as one Target team. At our core, our purpose is ingrained in who we are, what we value, and how we work. It's how we care, grow, and win together.
Our Culture
Joining Target means promoting a culture of mutual care and respect and striving to make the most meaningful and positive impact.
Becoming a Target team member means joining a community that values diverse voices and lifts each other up. Here, we believe your unique perspective is important, and you'll build relationships by being authentic and respectful. We're always striving to do what is right for Target, our team and guests by following our words with actions, collaborating across the organization to accomplish goals, and recognizing each other's wins.
Our Values
Our values are at the core of who we are. They guide our daily behaviors, enabling us to bring our vision and purpose to life. These values fuel our culture and ensure every member of our team is working toward a common goal.
Inclusivity
We value diverse voices and approaches. We act with authenticity and respect. We create equitable experiences for all.
Connection
We build trusted relationships. We collaborate across business functions. We recognize and celebrate progress.
Drive
We do what is right for Target, our team and guests. We deliver results that matter. We continually learn by valuing progress over perfection.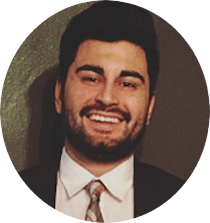 I genuinely love the people that I work with. Being able to work for a company where you know that people genuinely care about you and they support you is just something that a lot of people take for granted and I truly appreciate.

- Fernando, Operations Manager, Supply Chain
Benefits / Rewards

Physical health
Target offers our eligible team members comprehensive health benefits and programs, which may include medical, vision, dental and more, to help you and your family take care of your whole selves.
Plus, all of our U.S.-based team members get access to 24/7 virtual health care visits via the CirrusMD app and access to Grokker, a free fitness and well-being platform.

Mental health
We invest in and prioritize the mental health and well-being of our team by providing resources, space and support for through your entire well-being journey. We provide all team members and members of their household with free, confidential, 24/7 access to trained clinicians through our employee assistance program, Team Member Life Resources. Additionally, we offer access to a self-paced cognitive based therapy program available through Team Member Life Resources, at no cost, to cover concerns such as anxiety, sleep and substance misuse.

Financial well-being
We offer benefits and tools to help you and your family make good financial decisions today and for the future.
We provide access to a full banking institution through our credit union membership, help you save for your retirement through the TGT 401(k) plan with matching contributions up to 5% of eligible earnings and offer a 10% team member discount on merchandise, with an additional 20% discount on wellness items at Target.

Time-off, life & family
At Target, we value well-being and encourage work-life balance. We offer a suite of family-centric benefits to eligible team members that help you build and balance the needs of your family and career, while encouraging you to enjoy activities and interests outside of work.
Our time-off plan provides eligible team members with company paid national holidays and accrued vacation (based on hours worked and years of service). Other family support benefits include paid family leave, reimbursement to help cover adoption or surrogacy fees, and programs to help you secure quality back-up or reliable primary care, extra academic support, pet sitters and more.

Education assistance
Target offers industry-leading education assistance benefits to support your continuous learning as you build skills for a lifetime. Through our Dream to Be program, in partnership with Guild, team members have access to tuition-free options from 250 business-aligned programs across more than 40 schools.

Pay
We're market-competitive to ensure we recruit and retain a highly engaged and diverse team. In addition to competitive base pay, we offer variable pay programs to eligible team members to reward both corporate and individual performance.
Ammonia Refrigeration Manager (Windsor, CT)
Location: 500 Groton Rd, Windsor, Connecticut, United States, 06095;
job id: R0000279800
job family: Building Operations Engineering
schedule: Full time
About Us:

As a Fortune 50 company with more than 350,000 team members worldwide, Target is an iconic brand and one of America's leading retailers.

Working at Target means the opportunity to help all families discover the joy of everyday life. Caring for our communities is woven into who we are, and we invest in the places we collectively live, work and play. We prioritize relationships, fuel and develop talent by creating growth opportunities, and succeed as one Target team. At our core, our purpose is ingrained in who we are, what we value, and how we work. It's how we care, grow, and win together.

Target Global Supply Chain and Logistics is evolving at an incredible pace. We are constantly reimagining how we get the right product to the guest even better, faster and more cost effectively than before. We are becoming more intelligent, automated and algorithmic in our decision-making, so that no matter how guests shop—in stores or on Target.com—we deliver the convenience and immediate gratification they demand and deserve. We are on a mission to win decisively over any competitor, with a seamless and superior guest service experience unlike any they can offer. Our teams work with the agility our mission requires, and we constantly come together to implement new processes in record time. So we're looking for exceptional people who are proactive, creative, independent, innovative, risk-savvy and comfortable working in varying degrees of ambiguity. Are you a critical thinker who seeks the root cause and can analyze both qualitatively and quantitatively? Are you a creative problem-solver who simplifies problems, quickly identifies solutions, commits to a plan and then positively influences others to execute it? If so, you will have success on one of our dynamic teams.

A role in Food & Beverage (F&B) HQ Engineering means being at the heart of our perpetual reimagining process. This group is the think tank and laboratory for the innovative ideas that spark change throughout the Supply Chain. We are inventors, metrics masters, data geeks, testers, triers, course-correctors and askers of the all-important question: "What if …?" This team influences processes, engineers the refrigeration and automation systems to support those processes, activates solutions sustainably across the network and manages those assets. Your specific expertise—whether it's people, process, technology, or data—will be felt well beyond the boundaries of the Supply Chain organization, positively impacting Target team members and guests alike.

About the job:

As an Engineering & Facilities Ammonia Refrigeration Manager, you will enable high performance of the supply chain facility by fostering a reliability-centered maintenance culture within your team that ensures high equipment availability and success for the operation of the supply chain facility. 

A successful candidate in this role will:

Manage refrigeration ammonia technicians conducting preventive and corrective maintenance on the system.
Maintain expertise across all electrical, mechanical, and control system communication aspects of our refrigeration systems, including but not limited to compressors, evaporators, condensers and all related ammonia refrigeration systems.
Oversee a single site food distribution center, serving as a technical subject matter expert that can lead recovery efforts and provide effective troubleshooting during equipment downtime events as well as ensuring compliance with federal, state and local agencies.
Provide incident communication and promote timely escalation to all partners at HQ and the field,
Seek proactive solutions and countermeasures to reduce unplanned downtime events within for the refrigeration system.
Possess the ability to manage multiple projects and tasks simultaneously.
Ability to be adept at providing technical leadership and mentoring to the E&F team.
Possess the ability to inspect, maintain, troubleshoot, repair and train on the ammonia refrigeration system
Conduct technical interviews for internal and external technician candidates, evaluate technical skills and abilities, and train and coach internal technicians
Act as the 1st level escalation support for ammonia refrigeration system problems / alarms
Manage refrigeration maintenance contractors conducting preventive and corrective maintenance on the system
Coordinate routinely with third party vendors, ensuring adherence to contracted service level agreements
Work with PSM coordinator to ensure onsite coordination requirements are met
Ensure timely completion of work orders; repairs, and preventative maintenance and documentation of all maintenance activities
Maintain thorough knowledge and facilitate site training on appropriate safety procedures and use Personal Protective Equipment (PPE) while maintaining equipment (Lock Out/Tag Out, Arc Flash, etc.), and ensure a safe work environment by eliminating potential equipment safety hazards
Develop and implement plans for continuous improvement within the refrigeration system
Maintain active partnership with fellow refrigeration peers and HQ Engineering team

Requirements: 

Minimum of 2 years field experience operating, maintaining, servicing, and commissioning industrial ammonia systems.
Strong knowledge of common industrial safety practices and expectations, including experience with arc flash safety programs
Capability to be on-call outside of normal business hours for escalated incident support
Ability to communicate clearly and effectively, relating technical issues to business leadership
Strong organizational, reasoning, analytical and problem solving skills 
Proven ability to motivate and influence teams and manage conflict
Ability to read and interpret schematics and technical prints
Experience with Microsoft Office (Outlook, Word, and Excel)
Ability to access all levels and areas of the facility

Preferred Qualifications:

Ammonia refrigeration systems CARO/CIRO

Additional Job Description

Additional Job Description
Americans with Disabilities Act (ADA)
Target will provide reasonable accommodations (such as a qualified sign language interpreter or other personal assistance) with the application process upon your request as required to comply with applicable laws. If you have a disability and require assistance in this application process, please visit your nearest Target store or Distribution Center or reach out to Guest Services at 1-800-440-0680 for additional information.
Apply now